Last year Teach First employees, participants, ambassadors and friends marched for the first time in London Pride to mark 50 years since the partial decriminalisation of homosexuality in England and Wales.
It was an incredible day seeing the Teach First community come together to celebrate diversity and equality.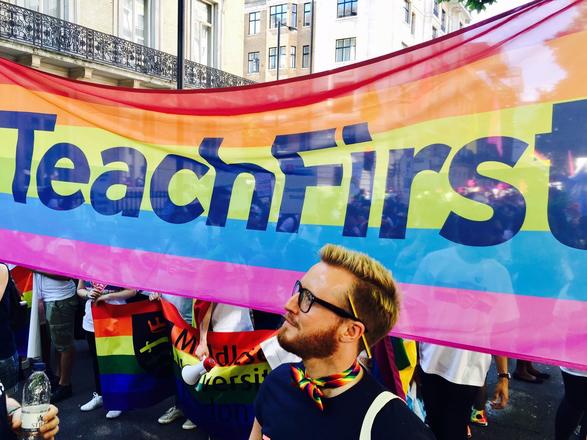 ​
Following the event's success, we're back and celebrating our recent announcement that the percentage of LGBT people joining the LDP has almost doubled in the last three years. This year we're delighted to share that we will have tickets for both London Pride on Saturday 7 July and Isle of Wight Pride on Saturday 21 July.