Last year Teach First employees, participants, ambassadors and friends marched for the second time in London Pride.
It was an incredible day seeing the Teach First community unite to celebrate diversity and equality.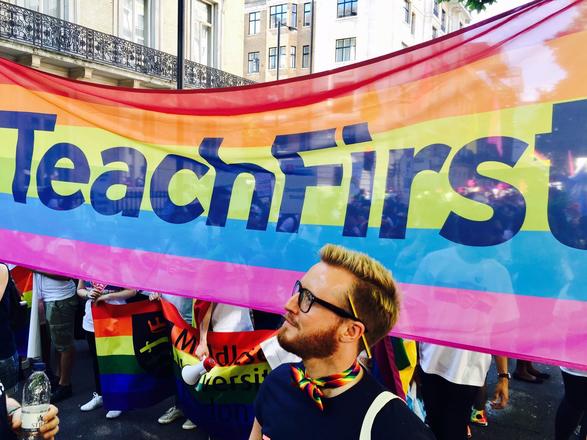 We're back again this year and delighted to share that we have a number of tickets available for London Pride.
Join us as we come together to march 50 years on from the Stonewall Riots in New York, the event that kicked off the modern Pride movement.