Each of our ten Teach First regions has a Programme & Events team whose main role is to manage and deliver Summer Institute in each region, as well as the programmatic events participants will attend on the training programme over the two years.
Below we interviewed Sophie Rogers, who manages the West Midlands' Programme & Events team, to find out what support her role provides to West Midlands' participants over Summer Institute.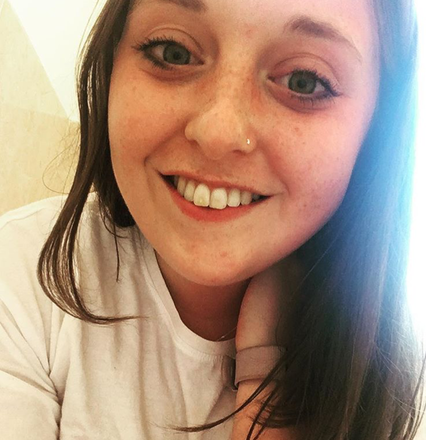 ​
Q: How does your role as a Programme & Event Lead in the West Mids impact the 2019 cohort?
A: My role is to oversee the participant experience and make sure it's as great as possible! I organise all of the training days that our participants will go to throughout their time on the Leadership Development Programme and manage our fortnightly bulletins which let our participants know what's coming up for them, as well as the exciting things that are happening in the West Midlands.
Another part of my role is to make sure our participants have access to additional support and opportunities which come alongside the Leadership Development Programme: Coaching, Summer Projects and the National Professional Qualifications (NPQ) to name just a few!
Last but certainly not least, I work with other colleagues to organise and deliver Summer Institute: the biggest event in our calendar.
Q: What excites you the most about this time of year at Teach First, and Summer Institute?
A: Here at Teach First, we've been talking about and planning for Summer Institute for months! We are just a few days away now and I'm really looking forward to finally welcome our 2019 cohort to the West Midlands and kick off our biggest Summer Institute so far.
Summer Institute is the start of an incredible journey for our participants and I'm so excited about the impact they have the potential to make in each of their classrooms. It's also rewarding to see everyone's hard work come into fruition: whether that's recruiting our participants or designing the curriculum, everyone has worked incredibly hard and Summer Institute is where it all comes together to produce something really special.
Q: This is your fourth Summer Institute now, what's your favourite bit?
A: My favourite bit of Summer Institute is Arrivals Day. Our participants arrive usually feeling a mixture of nerves and excitement and it's so great to welcome them to Birmingham, help them get settled in and see them begin establishing friendships which we know will last a lifetime.
We finish Arrivals Day with an Opening Ceremony, which is a chance for participants to hear speeches and pupil performances, which usually ends in raucous applause and a huge sense of excitement. This gives me goosebumps each year and makes everything feel very real!
Q: Any tips on how you and your team manage your wellbeing during SI?
A: We make an effort to support each other during Summer Institute as it's a super busy time for everyone. Whether it's buying a colleague a coffee or simply asking "How are you feeling today? Is there any way I can help?" we know we are part of a big team who have each other's backs: talking, sharing and supporting when needed is crucial.
Equally as important to this, we also celebrate each other and the daily successes we have, no matter how small! This is so uplifting and always re-energises us for the day ahead.
Q: What's your advice to any 2019 feeling the nerves for Summer Institute?
A: It's completely normal to feel nervous ahead of Summer Institute, but when you arrive you'll be met with a huge group of like-minded people who are here to achieve the same goals as you, as well as a Teach First team who will be here to support and guide you through this journey.
To alleviate some nerves, I'd recommend re-reading your SI Guide and downloading the SI App. This has a huge amount of information on and will help you to feel as prepared as possible.
For more on Summer Institute, head here.