We've captured in pictures what happens on our award-winning internship the Insight Programme - a two-week opportunity exclusively for STEM (science, technology, engineering and maths) undergraduates. We also asked participants on the programme to reveal first-hand their highlights, challenges, and how it's helped shape their career plans.
Week one
In your first week of our Insight Programme you'll join us in London for a few days of training. With fellow students from all over the country, you'll take part in interactive workshops, learn how to plan a lesson and hear from participants on our graduate programme. It's a great opportunity to learn more about Teach First and how we can shape your future.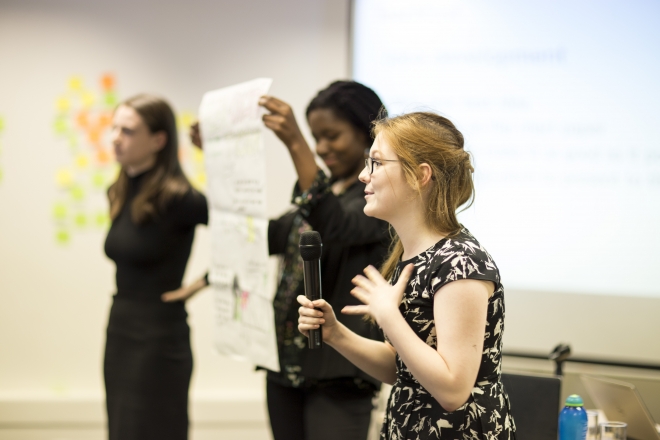 "There were so many incredible people who came in to speak about what they are doing to tackle educational inequality," says Chinyanta Kabaso, who's studying chemical engineering at the University of Edinburgh, speaking about the first week of the programme. "We also did a lot of group work, challenges and presentations. Some of the presentations were really thought-provoking and some left you dying from laughter."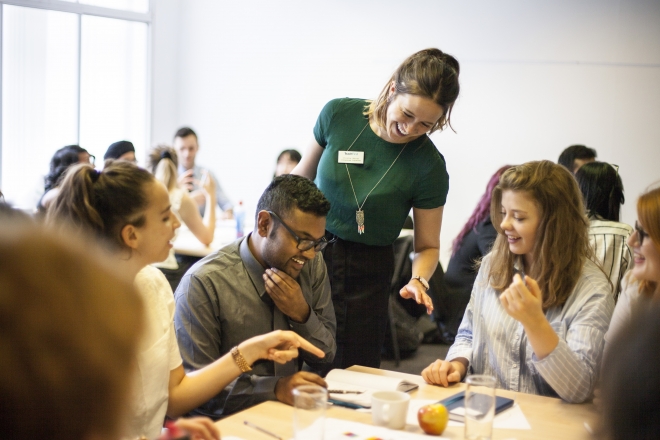 Biochemistry student Cyrus Arthur, who's studying at the University of Bristol, says: "Honestly, I didn't know what to expect from the Insight Programme, but I was more than satisfied with what I encountered. The amount of personal development I underwent and the guidance you get in preparing you for going into a school was extremely helpful."
Week two
After a week of training you'll spend four days at one of our partner schools. Observing lessons, helping with after school clubs, speaking to students about your university experience and teaching a lesson of your own are just a few of the activities you'll undertake. In your final week you will also take part in a reduced assessment for our Leadership Development Programme.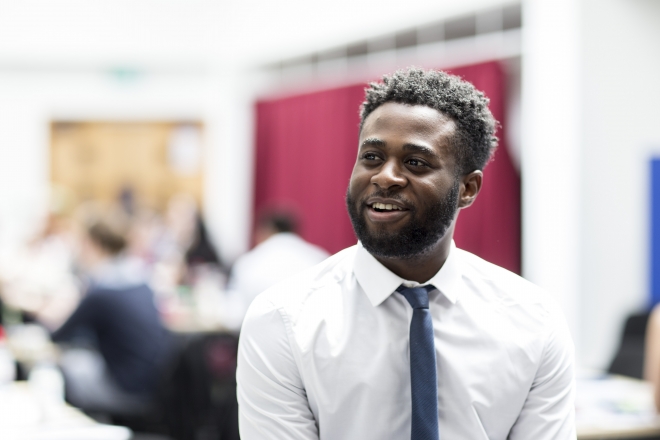 Reflecting on his experience during the second week of the programme, Cyrus (pictured) adds: "I found visiting a Teach First school really humbling and it made me gain serious respect for what Teach First does. You don't really realise how disadvantaged some kids across the country are until you go and witness it first-hand. Educational inequality is a much greater issue than I had realised before Insight. The headteacher at the school I went to for my placement was a Teach First ambassador, and he was genuinely one of the most inspiring people I have ever met. His commitment to turning the school around and creating a culture where the staff and pupils were looking forward to going to school every day is like nothing I've ever seen before."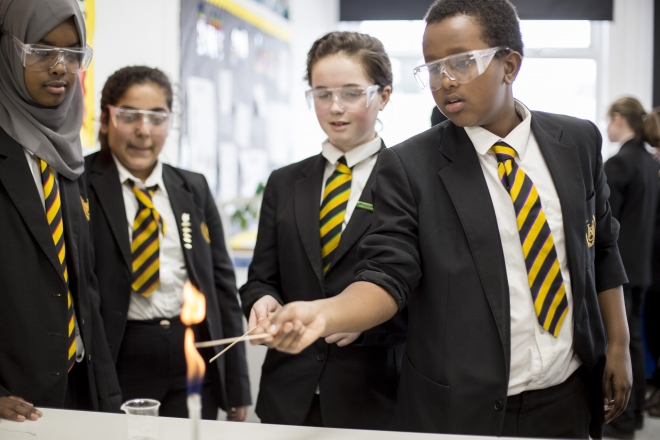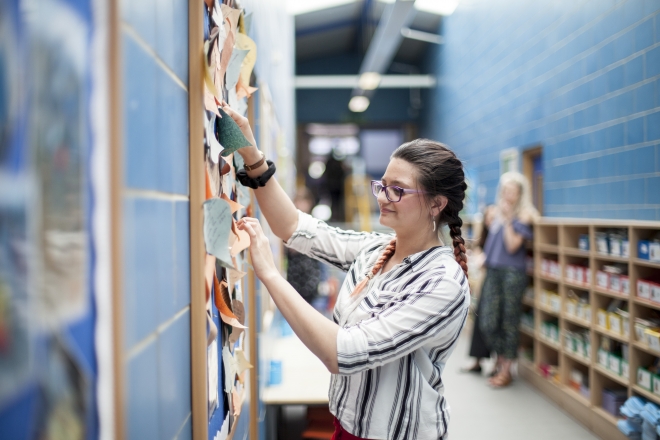 "On my first day of school, I was assisting the teacher in the classroom and one of the boys was testing me out by being a little cheeky to me," says maths student Tayler Michaels (pictured), who's studying at Queen Mary, University of London. "I decided to joke along with him, and found that we started to get along really well after this. By the time my lesson came around at the end of the week, he was the one that tried the hardest and ended up winning the challenge I had set for the class. He later told the headteacher that he wanted to chain me to the school and keep me forever. A lovely compliment, at least I think so! My top tip for teaching a lesson is to learn the names of the kids in your class. Not only does it help to build rapport but also it's great for classroom management when you need a quiet moment and there are one or two children still talking. Other than that, be as creative as possible. If you try to make it fun, by using a game or competition perhaps, the lesson will flow easily and everyone will want to be involved."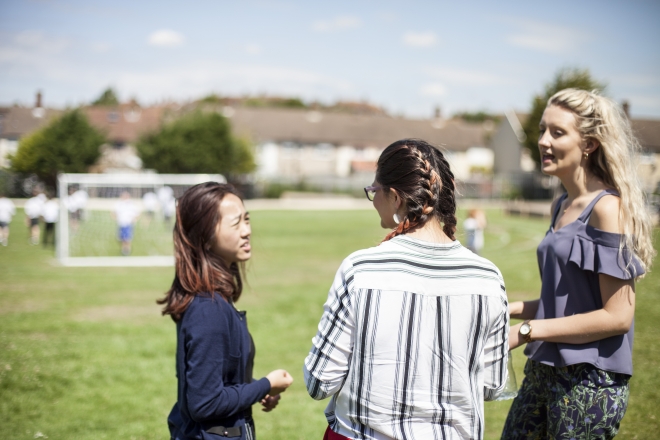 Tayler, who also received a place on our graduate programme, says: "It was such a relief to receive my early offer for the Leadership Development Programme since I can now spend my final year focussing on my studies rather than worrying about my career after graduation. The feedback call I received regarding my Insight assessment day performance really helped to prepare me for the Leadership Development Programme assessment. I was able to ask questions, was informed which areas I was quite strong in and given specific points to work on."