Teachers don't always get the respect they deserve — but that might be changing
New research reveals that teaching is now considered one of the most respected careers in Britain. What's behind this cultural shift? And how can we match that respect with adequate support?
Think about your job, your dreams, your ambitions – I'm certain you'll be able to trace a line back to a teacher who inspired, challenged or helped shape who you are today. Teachers aren't always given the respect they deserve, but that might be changing: new Teach First research reveals that teaching is now considered one of the most respected careers in Britain. According to the national poll, four in ten (42%) of those surveyed voted this way – with around half (47%) agreeing that people underestimate how much impact a teacher can have on someone's childhood.
The initial COVID-19 lockdown in March 2020 meant school closures and, for many parents, home schooling. At the time, I noticed a sudden surge in respect for the work that teachers do.
Even when most young people were learning at home during lockdown, schools did not actually close – they stayed open for the children of key workers and for the most vulnerable children. Teachers worked tirelessly to support pupils learning in their classrooms, as well as those learning at home. This remains true, as schools continue to adapt quickly in the ongoing and deeply challenging context of teaching during the pandemic.
Teachers have always played an integral role in their community and in wider society. The importance of this role has only grown during the COVID era. As key workers with often direct responsibility for community safety, teachers have become more visible and they have been more widely celebrated as a result. It's great to see their passion and dedication being recognised, and I'm particularly encouraged to see that the number of people considering a career in teaching is on the increase too, with over a third of people (36%) now considering getting into teaching themselves. 
What our favourite teachers in film say about us
The nation's favourite fictional teacher, according to the same poll, is Miss Honey from Matilda. In my opinion, it's hard to argue with that: the character is calm, loving and encouraging with her pupils, but brave and resolute – finding the courage to stand up to a villainous bully. The film version, released in 1996, is a cultural touchstone for a whole generation and remains popular with young people today. I wonder if at least some of the votes for Miss Honey were informed by nostalgia. As well as being an inspirational teacher, she also embodies a simpler, kinder time: a world before the vast and frightening upheaval of recent years. Perhaps this is exactly what our younger generations need. In that respect, Miss Honey represents hope.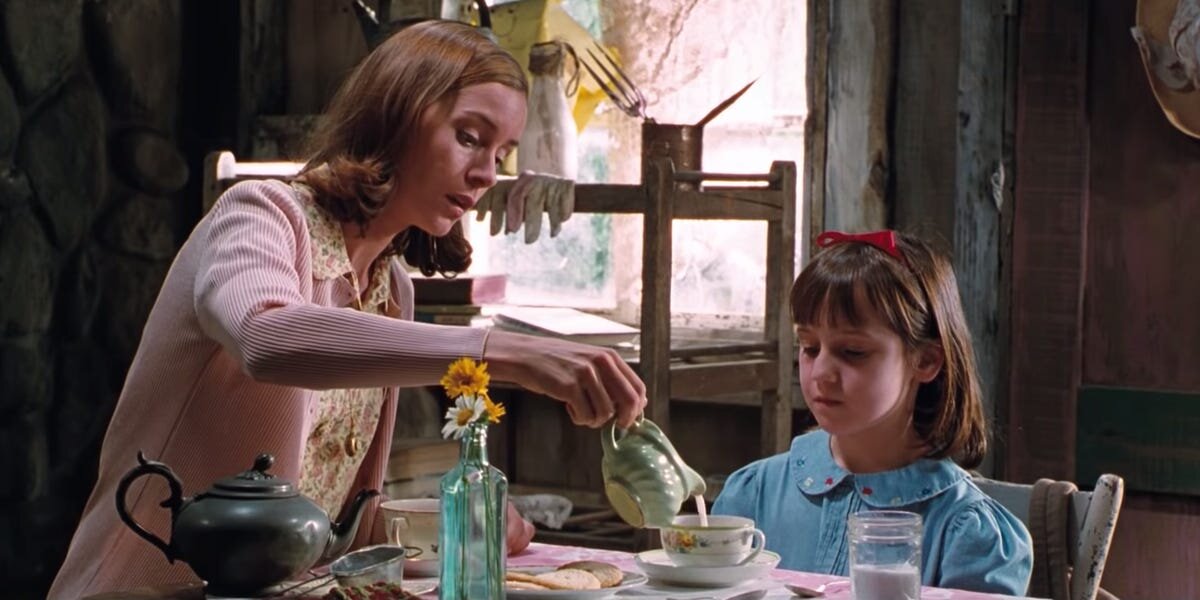 My vote for favourite fictional teacher would go to the late Robin Williams. His depiction of maverick English teacher John Keating, in the classic 1989 film Dead Poets Society, is perhaps an obvious choice – it's widely considered to be one of the most influential portrayals of teachers in cinema history. But like many other teachers, his performance had a profound effect on me. When he sadly died in 2014, amongst the outpouring of grief were the voices of teachers who said that Williams had inspired them to join the profession.
I was so enamoured with Keating's philosophy as a Sixth Former that when a group of friends and I set up a reading group, I insisted we call it Dead Poets Society. What we lacked in originality, we perhaps made up for in enthusiasm. We devoured texts and discussed big ideas. I certainly absorbed Keating's famous maxim: "No matter what anybody tells you, words and ideas can change the world."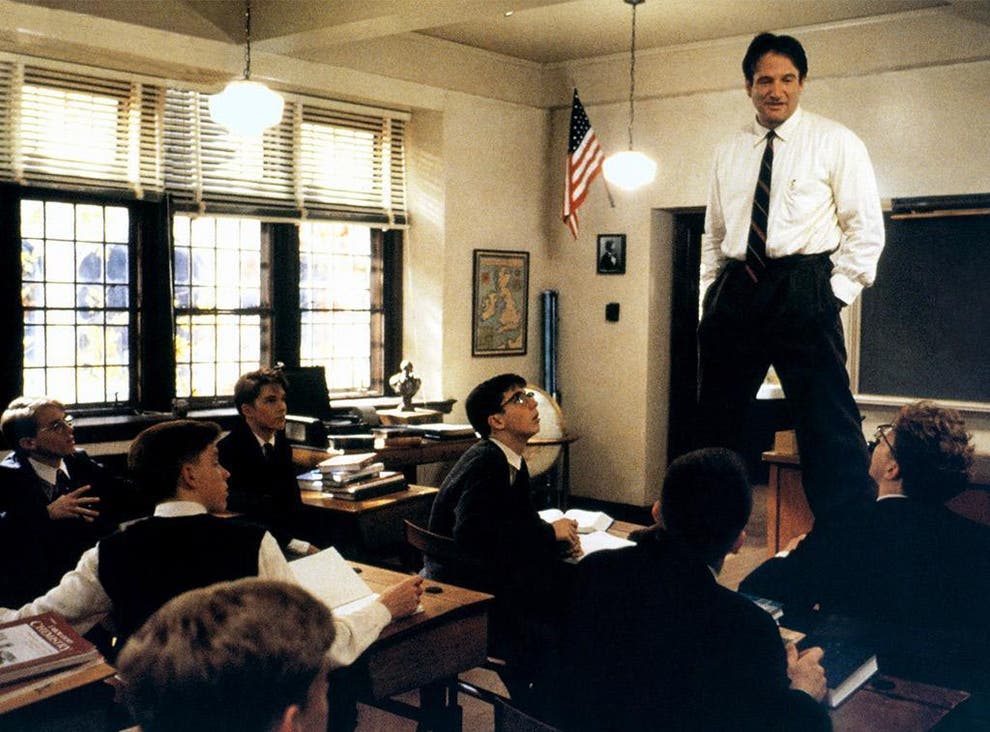 Years later I'd look back at that time and realise how it was, in fact, not only the character of John Keating but the real-world department of dedicated English teachers at my school who had changed our young minds. Not just those who taught us directly, but those who permitted us to use their classrooms for our after-school discussions, those who gently encouraged us towards certain books or poems, and the one teacher who indulged me when, as a Sixth Former, I badly over-reached and attempted to write an essay about dystopia and postmodernism (the less said about that, the better).
Teaching in real life isn't the same as in film. The challenges I faced, and the moments of joy I savoured, as an English teacher were not as cinematic as those in Matilda or Dead Poets Society. But they were just as profound. To work with young people is a privilege: they will constantly surprise you; challenge and test you; make you laugh and perhaps, sometimes, make you cry. They will inspire you to look at the world, and at yourself, in new ways.
Our manifesto to end educational inequality
I recently cleared out my attic ahead of an upcoming house move. In doing so I rediscovered a box of old cards and notes some students had written for me years ago. I thought back on those times: the laughter, the frustration, the illumination. It was hard, but it was worth it. And then I thought how much older they'd all be now: adults, just trying to make their way in the world. Some will now be parents; others perhaps became teachers themselves.
A good teacher can change lives. Teachers deserve our respect. And they deserve our support too. Which is why at Teach First we have published a manifesto of commitments we believe policymakers, schools, and businesses must adopt in the years ahead to help end educational inequality. But the single biggest difference any one individual can make is to take the leap of faith and apply to become teacher. Especially in disadvantaged communities, you will make an enormous difference to the lives of the young people you work with.