Factors affecting learning: why we must consider the whole child
We need to consider how our education system can support the development and wellbeing of all children and young people. Children simply cannot learn as effectively if they are suffering with poor mental health, or without space to learn social skills and develop emotional regulation. We spoke to experts on what extra backing is needed to give every young person the rounded education they deserve.
We reached out to several experts in education for their take on how the sector can better support whole child development (WCD).
Sarah Shreeve
Head of Early Years and Primary at Teach First
Children's emotional, social and physical wellbeing, as well as their academic achievement, need to be both acknowledged and developed at school. Why is this the case and what strategies/initiatives can schools adopt to ensure this?
As a teacher who has spent most of her career in lower Primary, Early Years and special settings, my initial response to this statement belies a career spent working within frameworks and curricula which, in some way at least, align with the sentiment expressed above.
Within the Early Years Foundation Stage, we have three 'prime' areas of learning and development, and four specific areas of learning and development.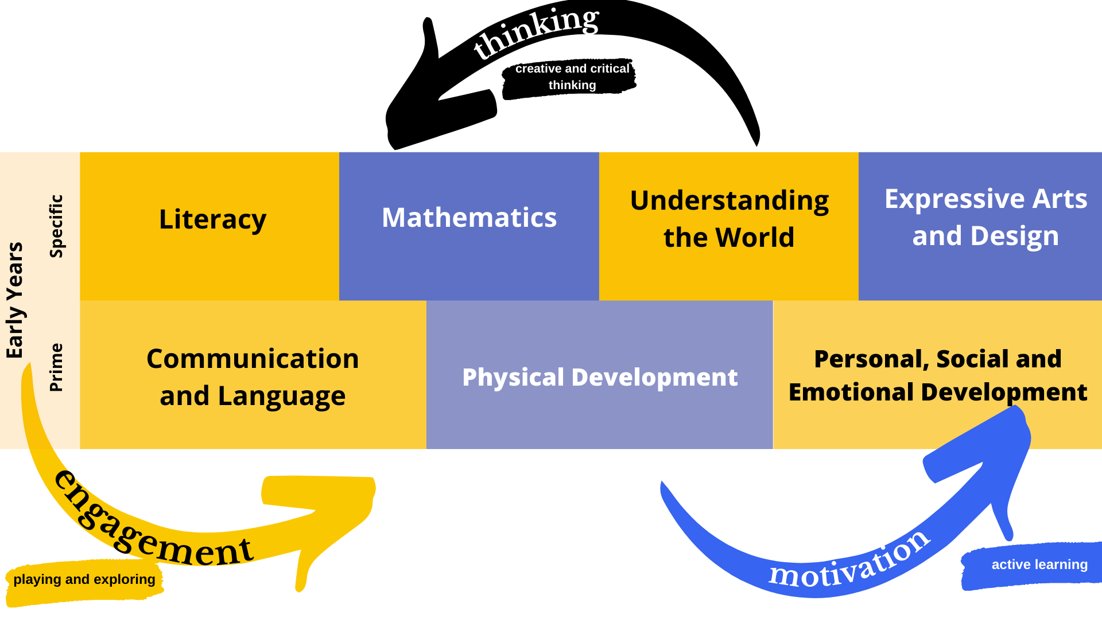 Image by Sarah Shreeve: Statutory Framework for the Early Years Foundation Stage 2021 illustrated in Teach First EY Curriculum 2021
As you can see, the prime areas underpin the specific areas, with the goal that specific areas of learning and development are explored and taught through the prime areas.

Through a whole child development lens, the prime areas align with our 4 areas of WCD- Physical, Emotional, Social and Cognitive. Whilst it would be remiss of me not to signpost the sector's ongoing dialogue about the 'datafication' and 'schoolification' of early childhood education (Holmes 2014), it remains the case that the EYFS statutory framework does at least centre child development within its structures in a way that is less explicit as we move into Key Stage 1 and upwards.

Similarly, many SEND and AP (alternative provision) settings demonstrate innovative and effective approaches to WCD within their curricula and pedagogies, due to their holistic and whole-child approaches (often implemented as a result of the particular needs of their cohort).

Something I'm fascinated to explore is how mainstream Primary and Secondary settings can learn from their EY, SEND and AP colleagues, and implement increased WCD approaches within their policies, curricula and school culture. It's also a fantastic opportunity for some of the arguably smaller and more marginalised voices within our sector (which can feel dominated by mainstream voices) to be amplified and centred in sharing, and contextualising their good practice.
Follow Sarah on Twitter @sarah_lisl
Sabrina Hummel
Senior Researcher at Centre for Social Justice
It is absolutely the case that children's emotional, social and physical wellbeing should be supported at school alongside their academic development. In fact, I would argue that they are two side of the same coin – you cannot have the one without the other.
At the Centre for Social Justice, we support the government's vision of high aspirations and high standards for all pupils, but we believe this can only be achieved with high support. We understand high support to mean having an awareness of the factors that affect learning and a willingness to respond to the same.
High support encourages professional curiosity about a child's readiness to learn, looking under the hood of challenging behaviour or low attainment and a whole-hearted commitment to understanding what might be driving it. Often, but not all the time, unmet social, emotional or mental health needs are right at the heart of it.
As a universal service, schools are uniquely positioned to support children's holistic development, but this is not something they can do alone. We have seen examples of amazing charities and other organisations working to support school children with social and emotional needs such as the Anna Freud Centre, Khulisa and Jamie's Farm.
These organisations work with children, families, schools and communities to support some of the most disadvantaged young people to thrive in school and take up their right to a suitable, full-time education. We would like to see a growing ecosystem of support around every child, helping them to access the education they so greatly deserve.
Follow Sabrina on Twitter @SabrinaMHummel
Peter Leonard
Chief Executive at Family Links: The Centre for Emotional Health
In 2010 I began work as a Deputy Headteacher of a school in an area of relative deprivation. Attainment was a real concern for the children but like so many schools it was one of several issues which needed addressing. Others included low aspirations and poor relationship skills - essentially poor emotional health. This applied equally to the parents and carers and what was needed was a new approach.
Family Links defines emotional health as a set of beliefs and skills which shape our feelings, thoughts and behaviour. Good emotional health gives us the ability to positively and resiliently manage ourselves and our responses to those around us and is the foundation to good mental health. Having trained in the Family Links Nurturing Programme I brought a new approach based on the programmes four constructs which provide us with the building blocks for emotionally healthy lives and relationships.
The four constructs of the programme are:
Self-Awareness - knowing ourselves well is a crucial component of keeping ourselves emotionally healthy. Learning to be aware of our own needs and feelings, and taking responsibility for them is good for us.
Appropriate Expectations - having appropriate expectations of our children and teenagers can make everyone's lives easier. Routine and structure are important, especially for younger children, but so is the excitement of deviating from routine. We also need to have appropriate expectations of ourselves and other adults.
Positive Discipline - our role as adults in children's lives is to teach and guide them. Rather than punishing children for difficult feelings or behaviour, adults need to help children to regulate their emotions and behaviour so they can return to a more balanced state.
Empathy - the ability to see things from another person's emotional point of view is the cornerstone of the nurturing programme. It is important to try and name what you think another person is feeling. Accepting their feelings will help other people to feel understood and help them to self-regulate.
This consistent approach had results, emotional health improved as did behaviour, attainment, and relationships across the whole school community. Importantly this wasn't a sticking plaster to simply get attainment but a complete change of approach which brought lasting change in the individuals and the whole community.
Follow Peter on Twitter @PeterLeonardFL
Jenny Griffiths
Education Research Specialist at Teach First
The effects of the pandemic have highlighted issues that we already knew existed and sharpened our awareness of the need to take action. Over the yeas and decades there have been various strategies and initiatives looking to tackle the challenge. Those who were in teaching a decade ago may remember SEAL – a whole-school approach to promoting the development of and application to learning of social and emotional skills. The problem with so many strategies and initiatives though is their failure to have a real impact on outcomes for students.
Whole child development isn't a programme or set of activities, instead it might be better thought of as a mindset. It embodies an understanding that the emotional, social, physical, and cognitive development of children are intrinsically connected. An environment that supports learning needs to take account of all these needs, and the curriculum needs to support their development.
Follow Jenny on Twitter @historytastic
Want to explore this topic further? Join the above experts at our upcoming Future Terms panel on Thursday 14 July, where they'll discuss how our education system can support the development and wellbeing of all children and young people.