Bungee jump
The UK Bungee Club is one of the worlds leading bungee-jumping companies and is a unique experience for any thrillseekers.
If you're a thrillseeker then our bungee jump challenge is for you, take it on solo or why not use it as an opportunity for team building? Face your fears and push natural boundaries for this once-in-a-lifetime experience.
Our challenge is to unlock the potential in all our children, not just some. Sign up today and help us put an end to wasted potential.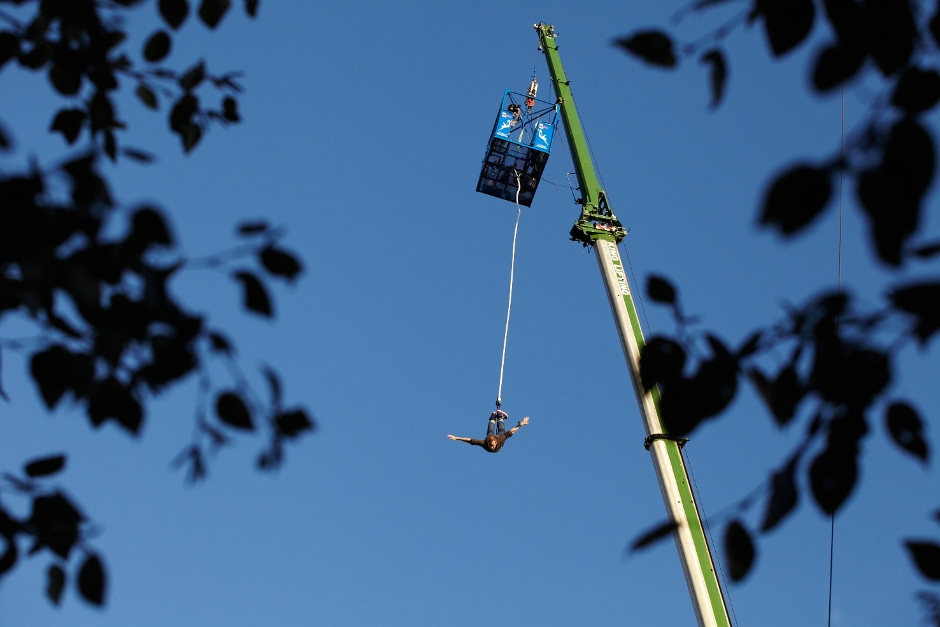 How to Enter

Charity Place
The registration fee for this event is £15. We ask that you aim to raise £150 for Teach First.
Own place
If you already have your own place in this event, you can still join #TeamTeachFirst. We'd love to have you run with us. Let us know by email and we'll send your running kit to you. There's no minimum fundraising target if you have your own place – we just ask that you fundraise what you can!
Why join Team Teach First
The UK's poorest children have always had to work harder to keep up with their wealthier peers at school. They don't start with the same chances and the inequality continues throughout childhood. It's not their fault and it isn't fair.

We know that when we get the foundations right for disadvantaged pupils – great teachers, brilliant leaders and thriving schools – all young people can have the opportunities they deserve. 
Great teachers - We recruit talented people to become teachers and place them in the schools that need them most.
Brilliant leaders - We develop strong leaders, so schools can create lasting change at every level.
Thriving schools - We help schools to build a thriving community, with supportive networks and positive government policy.
By fundraising for Teach First, you can help unlock the potential in all children, not just some.
Our support
Run with us and we'll provide: 
A Teach First technical running vest
A training plan
Our fundraising pack full of ideas
Dedicated support from our Events Team to prepare for your challenge, help you smash your fundraising target and see you over the finish line.
If you have any questions, please contact us at events@teachfirst.org.uk or call us on 020 3862 8262.