Our Patron - HRH The Prince of Wales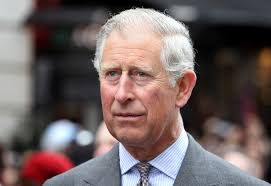 ​
We are pleased to have enjoyed the patronage of HRH The Prince of Wales since 2008.
Our Vice Patron - Dame Julia Cleverdon DCVO CBE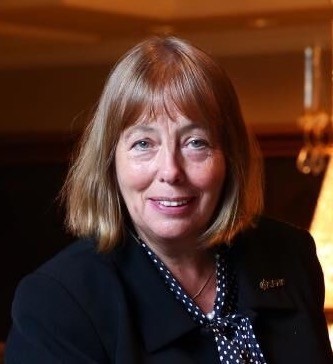 ​
Dame Julia Cleverdon DCVO CBE is a passionate and practical campaigner who has gained an international reputation for 'connecting the unconnected', inspiring individuals and organisations to work together for the common good.
As Vice President of 'Business in the Community' and former Special Adviser to 'The Prince's Charities' — concentrating on responsible business practice and focusing connecting the unconnected in disadvantaged communities — she promotes collaboration among senior leaders from business, government, education and community organisations to build a more robust civil society.
Our Founder and Honorary President - Brett Wigdortz OBE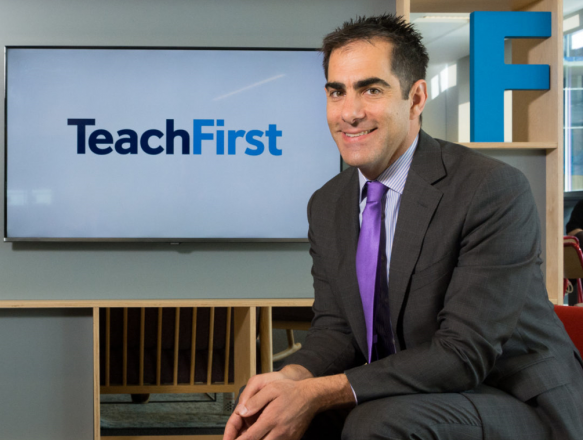 Image credit: Getty Images
Brett led Teach First as its Founder & CEO from its launch in July 2002 to September 2017, and now serves as Founder and Honorary President. He wrote the original business plan for the charity while working as a management consultant at McKinsey & Company and then took what was originally planned as a six month leave of absence to develop and build support for the idea. Previously he has worked as a Consultant, a Journalist and Researcher. He is originally from New Jersey and has an Honours Bachelors degree in Economics from the University of Richmond and a Masters degree in Economics from the University of Hawaii. Brett was awarded an honorary Doctorate of Law from the University of Warwick in January 2016. Brett is Co-Founder and Trustee of Teach For All, he also serves on the board of Future Leaders and on the advisory boards of the Educational Endowment Fund and STIR. In autumn 2015, Brett joined the UK Holocaust Memorial Foundation Education Advisory Group as vice-chair and joined the Gems Varkey Teacher Alliance of worldwide educational experts in March 2016. Brett was awarded an OBE in the 2013 Queens New Year's Honours list for Services to Education Brett's book Success Against the Odds, a candid account of the first ten years of Teach First was named WHSmith's Business Book of the Month.
Our CEO - Russell Hobby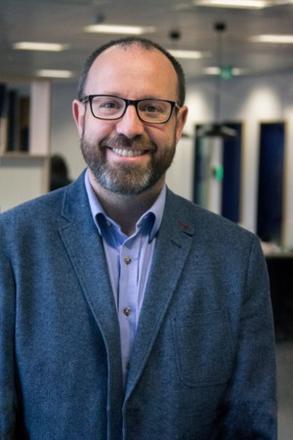 Russell joined Teach First as CEO in September 2017 building on more than 15 years developing and promoting leadership in schools. Prior to joining Teach First Russell was General Secretary of the National Association of Head Teachers (NAHT), which represents over 29,000 school leaders in the UK and before that worked as a management consultant, founding Hay Group's education practice.

Russell is a trustee of Bounce Forward and the Brilliant Club. He is also a member of the Fair Education Alliance steering group and sits on the Development Board for Mathematics Mastery.
Board of Trustees
Paul Drechsler CBE, Chair
Paul Drechsler is Chairman of Bibby Line Group headquartered in Liverpool. Before that he was President of the Confederation of British Industry and was Chief Executive of the privately-owned construction firm Wates Group. He joined Wates in September 2004 and became Chairman and Chief Executive in April 2006 until 2014. Prior to joining Wates, Paul worked for ICI PLC, spending the first ten years of his career on Teesside. That was followed by 14 years holding various senior positions and living in Brazil, the USA and the Netherlands, which concluded with five years as Chief Executive of one of ICI's principal international businesses and as a Main Board Director (1998-2003). Paul has been recognised for his outstanding leadership, winning KPMG Chief Executive of the Year for the construction industry and PwC 'Private Company, Chief Executive of the Year'. During his tenure at the helm, Wates Group won the Business in the Community Company of the Year and the J.P. Morgan Best UK Family Business Award. He is the Chancellor of Teesside University. He is also a member of the Global Advisory Board Of Trinity College Dublin (TCD) and of the Advisory Council of Step up to Serve (the charity that coordinates the #iwill campaign), and a Board Member of the International Chamber of Commerce (ICC [UK]). In February 2015, he was honoured by Her Majesty, The Queen with an Honorary CBE for services to the construction industry. Paul graduated from the University of Dublin, Trinity College, with an Honours degree in Engineering Science. He is married with three children.
Jason Arthur, Trustee
Jason Arthur is the Associate Director of Strategy for Step Up To Serve, working closely with #iwill campaign partners to grow youth social action across the country.

In 2014, he was elected as a local councillor in Haringey and served for four years as the Cabinet Member for Finance, with political responsibility for the borough's £340m revenue and capital spending.

Jason is a 2008 ambassador, having trained as an English teacher at Lammas School in Leyton. Following that, he served as Teach First President before then joining the charity's strategy and partnership teams. Jason also taught for two and a half years at Oasis Academy Southbank, where he was the Pupil Premium Achievement Lead.

Jason holds an undergraduate degree in Politics, Philosophy and Economics from the University of Oxford and a masters degree in Politics, Development and Education from the University of Cambridge.
James Bilefield, Trustee
James Bilefield is a Serial Digital Entrepreneur and Chief Digital Officer turned Chairman/Board Director, Strategy Advisor and Technology Investor. He has a particular interest in STEM education, and chairs the Digital Advisory Board at the Science Museum Group.
Caroline Carr Trustee
Caroline Carr is the Chief Human Resources Officer for the private equity firm, Permira. Based in London, Caroline joined the firm in 2017 and is responsible for all HR matters within Permira across 14 offices globally and for advising on talent matters in relation to the firm's investments in portfolio companies. Previously, Caroline was a Managing Director at Goldman Sachs, spending 11 years in the HR and Legal Departments, having qualified and practised as a lawyer at Freshfields Bruckhaus Deringer and Slaughter and May in London and Hong Kong. She is an active supporter of not for profit organisations, having been a founding member of the 30 Per Cent Club steering committee on diversity in the boardroom and leader of the professional services firms' initiative on gender, she also sits on the Development Board for Christ's College, Cambridge and the Permira Charitable Foundation. Caroline holds an undergraduate degree in Classics from Christ's College, Cambridge.
Alison Duncan, Trustee
Alison has been a partner at EY since 2003. EY is a multinational professional services firm headquartered in London. Alison is responsible for delivering the global audits of a number of UK listed Groups across a number of different industry sectors. In 2011, Alison completed 3 years as the Managing Partner for People and member of the Ernst & Young UK & Ireland Board and her role included responsibility for the recruitment of c1,000 graduates each year. Alison studied Microbiology at Trinity College Dublin, and worked for two years as a biologist prior to training as a chartered accountant in London.
Glenn Earle, Trustee
Glenn Earle is a member of the Board of Directors of Affiliated Managers Group, Inc., Fiat Chrysler Automobiles N.V. and Rothesay Life Group and a non-executive member of the Advisory Committee of Hayfin Capital Management LLP. Mr. Earle is also a Board Member and Trustee of the Royal National Theatre. Mr. Earle retired in December 2011 from Goldman Sachs International, where he was most recently a Managing Director and the Chief Operating Officer. He was also Chief Executive of Goldman Sachs International Bank and his other responsibilities included co-Chairmanship of the Firm's Global Commitments and Capital Committees and membership of the Goldman Sachs International Executive Committee. He previously worked at Goldman Sachs in various roles in New York, Frankfurt and London from 1987, becoming a Partner in 1996. From 1979 to 1985, he worked in the Latin America Department at Grindlays Bank/ANZ in London and New York, leaving as Vice President. He is a graduate of Emmanuel College, Cambridge and of Harvard Business School, where he earned an MBA with High Distinction and was a Baker Scholar and Loeb, Rhoades Fellow. His other activities include membership of The Higher Education Commission and the Advisory Board of the Sutton Trust. His previous responsibilities include membership of the Board of Trustees of the Goldman Sachs Foundation and of the Ministerial Task Force for Gifted and Talented Youth and Chairmanship of the Advisory Board of Cambridge University Judge Business School.
Ally Eynon, Trustee
Ally Eynon is an '03 Ambassador who trained as an English teacher in Enfield, working as Assistant Head of Year 7 and Lead for use of ICT across the curriculum, before teaching abroad in Australia for a year. Following this, Ally worked in an ex-mining community in West Yorkshire, where she first led the English Department, before becoming Assistant Headteacher in charge of Teaching & Learning. She left Yorkshire to set up Reach Academy Feltham, an outstanding free school in London, with two fellow Ambassadors. She then moved to Bristol and after working at Oasis Academy Brightstowe on the Aspirations agenda for two years, Ally is now Associate Vice Principal at Oasis Academy Brislington, where she is working to raise standards of Teaching and Learning. Ally has been appointed as National Lead Practitioner for English across Oasis this year, and is a member of Bristol WORKS – a group of Bristol Council, business and leading education representatives, who are working to develop meaningful and embedded employability provision across Bristol. Ally has just been appointed to the Council of Clifton College in Bristol, and is the Development Lead for an ambitious new free school in the centre of Bristol which was approved at Easter.
Lorna Gratton, Trustee
Lorna Gratton is a senior civil servant in the Cabinet Office. Prior to this she was a Project Leader at the management consultancy, Boston Consulting Group. She has also worked at HM Treasury, where she held a number of different roles, including working in the Chancellor's private office. She is a 2005 ambassador, having trained as a mathematics teacher at St Thomas the Apostle College, an all-boys comprehensive in Peckham. She taught at St Thomas' for four years, where she was also responsible for the Aim Higher and Gifted and Talented programmes. She was a trustee of Westminster Kingsway College, a large sixth form and adult education college in London from 2010 to 2014. Lorna holds an undergraduate degree in Philosophy and Politics from Cambridge University and a Master's degree from London.
Julianne Ilebode-Akisanya, Trustee
Julianne is a 2012 ambassador of the Teach First Leadership Development programme. As a participant Julianne taught maths at Saint Gabriel's College in South London. During her time at this school she also held the role of Key Stage 3 Maths Leader and school-wide numeracy lead. Julianne currently works as a Senior Healthcare Consultant with General Electric Healthcare Partners (GEHCP).
Prior to joining GEHCP, Julianne worked as a management consultant within government and health industries at PricewaterhouseCoopers UK and also worked in talent management in the now defunct NHS London Strategic Health Authority. Julianne holds an undergraduate degree in Philosophy, Politics and Economics from the University of York and a masters degree from UCL Institute of Education.

Dame Mary Marsh, Trustee
Dame Mary was Chief Executive of the NSPCC from 2000 – 08. She has been Chair of Trustees, at the Royal College of Paediatrics and Child Health (RCPCH) since November 2016. She is also a non-executive director of HSBC Bank plc, a member of the Governing Body at London Business School and Director on the board of the London Symphony Orchestra (LSO). In the earlier stages of her life journey she was a teacher, including as a deputy head and then headteacher of two comprehensive schools. After leaving NSPCC went on to be the Founding Director of Clore Social Leadership until 2015.
Richard Meddings, Trustee
Richard Meddings is Executive Chairman of TSB Bank, serves on the Supervisory Board of Deutsche Bank as Chair of the Audit Committee and on the Board of Jardine Lloyd Thompson. Richard also currently acts as Chair of the Hastings Opportunity Area.
From 2002-2014 Richard was a Group Executive Director at Standard Chartered PLC and Group Finance Director for eight years. Richard has been a Non-Executive Director at Legal & General Group PLC and at 3i Group PLC. Richard was Chairman of Seeing is Believing, a charity focused on curing avoidable blindness, from 2004 - 2014. He is an Associate of the Institute of Chartered Accountants in England and Wales and has a Degree in Modern History from Exeter College, Oxford. Richard is married, with 3 children, and lives in Kent.
Tulsi Naidu, Trustee

Tulsi Naidu is Chief Executive Officer for Zurich in the UK. Tulsi has over 20 years' leadership experience, a track record of driving results in a complex business and regulatory environment, and delivering large-scale business transformation. Tulsi is a member of the FCA Practitioner Panel, the ABI Board, the CBI President's Council and the Advisory Council of CityUK.
Before joining Zurich, Tulsi held a number of executive roles at Prudential UK and Europe. As Executive Director with commercial leadership for Prudential's UK and Europe business, she was responsible for strategy, public affairs, the UK retail and wholesale lines and Prudential's Ireland and Poland businesses. She was previously Chief Operating Officer for Prudential's UK business and also held a number of general management roles driving strategic, transformational change. Earlier in her career, she has worked at CSFB, ICICI and Arthur Andersen.
Tulsi has a Bachelor's degree in Mathematics, Economics and Statistics graduating with high honours and a Post Graduate Degree in Management from the Indian Institute of Management, Ahmedabad. She is a winner of the awards for Alumni Achievement conferred by the Institute.
Tulsi volunteers with and is a Trustee of Pilotlight.
Rt Hon Lord Hill of Oareford, Trustee
Lord Hill is a former European Commissioner, Leader of the House of Lords and Parliamentary Under-Secretary of State for Schools. Before joining the Government in 2010, he worked in the private sector, running his own communications business. At an earlier stage in his career, Lord Hill was Political Secretary to Prime Minister John Major and a special adviser to Cabinet Minister Kenneth Clarke.
Dame Alison Peacock, Trustee
Professor Dame Alison Peacock is Chief Executive of the Chartered College of Teaching. The Chartered College opened membership in January 2017 and aims to provide a professional body 'by teachers, for teachers'. Prior to joining the Chartered College, Dame Alison was Executive Headteacher of The Wroxham School in Hertfordshire. Her career to date has spanned primary, secondary and advisory roles. She is a member of the Royal Society's Education Committee, a trustee of Teach First and a Visiting Professor of both the University of Hertfordshire and Glyndŵr University. In March 2015, Alison was appointed by the Department for Education as a member of the Commission on Assessment Without Levels and she is author of Assessment for Learning without Limits.
Robert Swannell, Trustee
Robert Swannell CBE, former M&S Chair, has had a long standing interest in education. However, his particular interest in Teach First was triggered when his son joined the Leadership Development Programme in 2008, teaching Maths at Paddington Academy. Since then Robert has been involved with our Business Leaders Council for a number of years. Robert spent over 30 years in investment banking with Schroders/Citigroup including as Vice-Chairman of Citi Europe and Chairman of Citi's European Investment Bank. He was Chairman of Marks & Spencer from January 2011 until September 2017. Robert is Chairman of UK Government Investments, which is HMG's centre of excellence in corporate governance and corporate finance. He is also a Board Member of the Investor Forum. He was Chairman and member of the Governing Body of Rugby School from 2004 to 2014 and was an Advisory Board Member of The Sutton Trust from 2014-2017. He is a founder and Trustee of the SpringBoard Boarding Bursary Foundation, now merged with RNCF and renamed The Royal National Children's SpringBoard Foundation.
Founding ambassadors
James Darley
Director of Strategic Alliances, Teach First
Lord Andrew Adonis
Former Minister of State for Education
Prof. Sonia Blandford
Founder and CEO, Achievement for All
Rona Kiley
Trustee emeritus, Teach for All
Sir George Iacobescu CBE
Chairman and CEO, Canary Wharf Group
Dame Mary Richardson
Former CEO, HSBC Education Trust
Jo Owen OBE
Speaker, author and social entrepreneur
Ralph Tabberer
Former Director General of Schools, Department for Children, Schools and Families
John May
Secretary General, Duke of Edinburgh's International Award
John Tate
CEO, Tamkeen Abu Dhabi LLC