Our Patron - HRH The Prince of Wales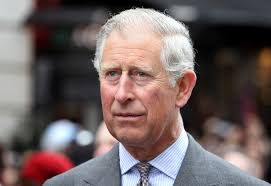 ​
We are pleased to have enjoyed the patronage of HRH The Prince of Wales since 2008.
Our Vice Patron - Dame Julia Cleverdon DCVO CBE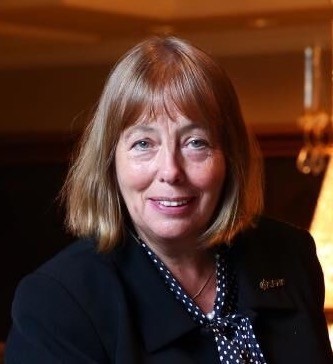 ​
Dame Julia Cleverdon DCVO CBE is a passionate and practical campaigner who has gained an international reputation for 'connecting the unconnected', inspiring individuals and organisations to work together for the common good.
As Vice President of 'Business in the Community' and former Special Adviser to 'The Prince's Charities' — concentrating on responsible business practice and focusing connecting the unconnected in disadvantaged communities — she promotes collaboration among senior leaders from business, government, education and community organisations to build a more robust civil society.
Our Founder and Honorary President - Brett Wigdortz OBE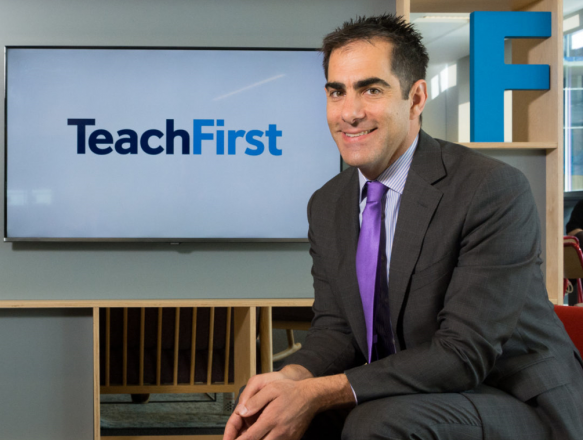 Image credit: Getty Images
Brett led Teach First as its Founder & CEO from its launch in July 2002 to September 2017, and now serves as Founder and Honorary President. He wrote the original business plan for the charity while working as a management consultant at McKinsey & Company and then took what was originally planned as a six month leave of absence to develop and build support for the idea. Previously he has worked as a Consultant, a Journalist and Researcher. He is originally from New Jersey and has an Honours Bachelors degree in Economics from the University of Richmond and a Masters degree in Economics from the University of Hawaii. Brett was awarded an honorary Doctorate of Law from the University of Warwick in January 2016. Brett is Co-Founder and Trustee of Teach For All, he also serves on the board of Future Leaders and on the advisory boards of the Educational Endowment Fund and STIR. In autumn 2015, Brett joined the UK Holocaust Memorial Foundation Education Advisory Group as vice-chair and joined the Gems Varkey Teacher Alliance of worldwide educational experts in March 2016. Brett was awarded an OBE in the 2013 Queens New Year's Honours list for Services to Education Brett's book Success Against the Odds, a candid account of the first ten years of Teach First was named WHSmith's Business Book of the Month.
Our CEO - Russell Hobby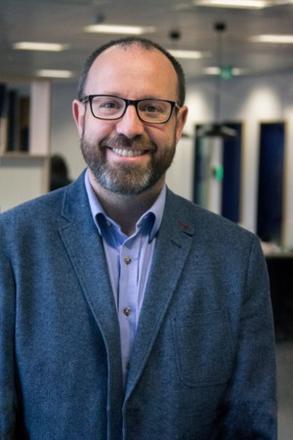 Russell joined Teach First as CEO in September 2017 building on more than 15 years developing and promoting leadership in schools. Prior to joining Teach First Russell was General Secretary of the National Association of Head Teachers (NAHT), which represents over 29,000 school leaders in the UK and before that worked as a management consultant, founding Hay Group's education practice.

Russell is a trustee of Bounce Forward and the Brilliant Club. He is also a member of the Fair Education Alliance steering group and sits on the Development Board for Mathematics Mastery.
Board of Trustees
Paul Drechsler CBE, Chair
Paul Drechsler is Chairman of Bibby Line Group headquartered in Liverpool. Before that he was President of the Confederation of British Industry and was Chief Executive of the privately-owned construction firm Wates Group. He joined Wates in September 2004 and became Chairman and Chief Executive in April 2006 until 2014. Prior to joining Wates, Paul worked for ICI PLC, spending the first ten years of his career on Teesside. That was followed by 14 years holding various senior positions and living in Brazil, the USA and the Netherlands, which concluded with five years as Chief Executive of one of ICI's principal international businesses and as a Main Board Director (1998-2003). Paul has been recognised for his outstanding leadership, winning KPMG Chief Executive of the Year for the construction industry and PwC 'Private Company, Chief Executive of the Year'. During his tenure at the helm, Wates Group won the Business in the Community Company of the Year and the J.P. Morgan Best UK Family Business Award. He is the Chancellor of Teesside University. He is also a member of the Global Advisory Board Of Trinity College Dublin (TCD) and of the Advisory Council of Step up to Serve (the charity that coordinates the #iwill campaign), and a Board Member of the International Chamber of Commerce (ICC [UK]). In February 2015, he was honoured by Her Majesty, The Queen with an Honorary CBE for services to the construction industry. Paul graduated from the University of Dublin, Trinity College, with an Honours degree in Engineering Science. He is married with three children.
Jason Arthur, Trustee
Jason Arthur is the Associate Director of Strategy for Step Up To Serve, working closely with #iwill campaign partners to grow youth social action across the country.

In 2014, he was elected as a local councillor in Haringey and served for four years as the Cabinet Member for Finance, with political responsibility for the borough's £340m revenue and capital spending.

Jason is a 2008 ambassador, having trained as an English teacher at Lammas School in Leyton. Following that, he served as Teach First President before then joining the charity's strategy and partnership teams. Jason also taught for two and a half years at Oasis Academy Southbank, where he was the Pupil Premium Achievement Lead.

Jason holds an undergraduate degree in Politics, Philosophy and Economics from the University of Oxford and a masters degree in Politics, Development and Education from the University of Cambridge.
James Bilefield, Trustee
James Bilefield is a Serial Digital Entrepreneur (Skype, OpenX, UpMyStreet) and Chief Digital Officer (Condé Nast) turned Chairman/Board Director (Stagecoach Group plc, Ticketscript [Eventbrite], Cruise.co, Teach First, Science Museum Group), Advisor (McKinsey & Company, Advent International, UK Government Digital Service) and Technology Investor (Farfetch, Vestiare Collective, Entrepreneur First).
Caroline Carr Trustee
Caroline Carr is the Chief Human Resources Officer for the private equity firm, Permira. Based in London, Caroline joined the firm in 2017 and is responsible for all HR matters within Permira across 14 offices globally and for advising on talent matters in relation to the firm's investments in portfolio companies. Previously, Caroline was a Managing Director at Goldman Sachs, spending 11 years in the HR and Legal Departments, having qualified and practised as a lawyer at Freshfields Bruckhaus Deringer and Slaughter and May in London and Hong Kong. She is an active supporter of not for profit organisations, having been a founding member of the 30 Per Cent Club steering committee on diversity in the boardroom and leader of the professional services firms' initiative on gender, she also sits on the Development Board for Christ's College, Cambridge and the Permira Charitable Foundation. Caroline holds an undergraduate degree in Classics from Christ's College, Cambridge.
Alison Duncan, Trustee
Alison has been a partner at EY since 2003. EY is a multinational professional services firm headquartered in London. Alison is responsible for delivering the global audits of a number of UK listed Groups across a number of different industry sectors. In 2011, Alison completed 3 years as the Managing Partner for People and member of the Ernst & Young UK & Ireland Board and her role included responsibility for the recruitment of c1,000 graduates each year. Alison studied Microbiology at Trinity College Dublin, and worked for two years as a biologist prior to training as a chartered accountant in London.
Glenn Earle, Trustee
Glenn Earle is a member of the Board of Directors of Affiliated Managers Group, Inc., Fiat Chrysler Automobiles N.V. and Rothesay Life Group and a non-executive member of the Advisory Committee of Hayfin Capital Management LLP. Mr. Earle is also a Board Member and Trustee of the Royal National Theatre. Mr. Earle retired in December 2011 from Goldman Sachs International, where he was most recently a Managing Director and the Chief Operating Officer. He was also Chief Executive of Goldman Sachs International Bank and his other responsibilities included co-Chairmanship of the Firm's Global Commitments and Capital Committees and membership of the Goldman Sachs International Executive Committee. He previously worked at Goldman Sachs in various roles in New York, Frankfurt and London from 1987, becoming a Partner in 1996. From 1979 to 1985, he worked in the Latin America Department at Grindlays Bank/ANZ in London and New York, leaving as Vice President. He is a graduate of Emmanuel College, Cambridge and of Harvard Business School, where he earned an MBA with High Distinction and was a Baker Scholar and Loeb, Rhoades Fellow. His other activities include membership of The Higher Education Commission and the Advisory Board of the Sutton Trust. His previous responsibilities include membership of the Board of Trustees of the Goldman Sachs Foundation and of the Ministerial Task Force for Gifted and Talented Youth and Chairmanship of the Advisory Board of Cambridge University Judge Business School.
Ally Eynon, Trustee
Ally Eynon is an '03 Ambassador who trained as an English teacher in Enfield, working as Assistant Head of Year 7 and Lead for use of ICT across the curriculum, before teaching abroad in Australia for a year. Following this, Ally worked in an ex-mining community in West Yorkshire, where she first led the English Department, before becoming Assistant Headteacher in charge of Teaching & Learning. She left Yorkshire to set up Reach Academy Feltham, an outstanding free school in London, with two fellow Ambassadors. She then moved to Bristol and after working at Oasis Academy Brightstowe on the Aspirations agenda for two years, Ally is now Associate Vice Principal at Oasis Academy Brislington, where she is working to raise standards of Teaching and Learning. Ally has been appointed as National Lead Practitioner for English across Oasis this year, and is a member of Bristol WORKS – a group of Bristol Council, business and leading education representatives, who are working to develop meaningful and embedded employability provision across Bristol. Ally has just been appointed to the Council of Clifton College in Bristol, and is the Development Lead for an ambitious new free school in the centre of Bristol which was approved at Easter.
Lorna Gratton, Trustee
Lorna Gratton is a senior civil servant in the Cabinet Office. Prior to this she was a Project Leader at the management consultancy, Boston Consulting Group. She has also worked at HM Treasury, where she held a number of different roles, including working in the Chancellor's private office. She is a 2005 ambassador, having trained as a mathematics teacher at St Thomas the Apostle College, an all-boys comprehensive in Peckham. She taught at St Thomas' for four years, where she was also responsible for the Aim Higher and Gifted and Talented programmes. She was a trustee of Westminster Kingsway College, a large sixth form and adult education college in London from 2010 to 2014. Lorna holds an undergraduate degree in Philosophy and Politics from Cambridge University and a Master's degree from London.
Julianne Ilebode-Akisanya, Trustee
Julianne is a 2012 ambassador of the Teach First Leadership Development programme. As a participant Julianne taught maths at Saint Gabriel's College in South London. During her time at this school she also held the role of Key Stage 3 Maths Leader and school-wide numeracy lead. Julianne currently works as a Senior Healthcare Consultant with General Electric Healthcare Partners (GEHCP).
Prior to joining GEHCP, Julianne worked as a management consultant within government and health industries at PricewaterhouseCoopers UK and also worked in talent management in the now defunct NHS London Strategic Health Authority. Julianne holds an undergraduate degree in Philosophy, Politics and Economics from the University of York and a masters degree from UCL Institute of Education.

Dame Mary Marsh, Trustee
Dame Mary began her career as a teacher, including as a head teacher of two comprehensive schools. She has been the Chief Executive of the NSPCC and then Founding Director of the Clore Social Leadership Programme. She is currently a Non-Executive Director of HSBC Bank plc, a member of the Governing Body of London Business School, Chair of Trustees at the Royal College of Paediatrics and Child Health, and a Director on the Board of the London Symphony Orchestra.
Richard Meddings, Trustee
Richard Meddings is Executive Chairman of TSB Bank. Richard previously served on the Supervisory Board of Deutsche Bank as Chair of the Audit Committee. From 2002-2014 Richard was a Group Executive Director at Standard Chartered PLC and Group Finance Director for eight years. Richard has been a Non-Executive Director at Legal & General Group PLC and at 3i Group PLC. Richard was Chairman of Seeing is Believing, a charity focused on curing avoidable blindness, from 2004 - 2014. He is an Associate of the Institute of Chartered Accountants in England and Wales and has a Degree in Modern History from Exeter College, Oxford. Richard is married, with 3 children, and lives in Kent.
Tulsi Naidu, Trustee

Tulsi Naidu is Chief Executive Officer for Zurich in the UK. Tulsi has over 20 years' leadership experience, a track record of driving results in a complex business and regulatory environment, and delivering large-scale business transformation. Tulsi is a member of the FCA Practitioner Panel, the ABI Board, the CBI President's Council and the Advisory Council of CityUK.
Before joining Zurich, Tulsi held a number of executive roles at Prudential UK and Europe. As Executive Director with commercial leadership for Prudential's UK and Europe business, she was responsible for strategy, public affairs, the UK retail and wholesale lines and Prudential's Ireland and Poland businesses. She was previously Chief Operating Officer for Prudential's UK business and also held a number of general management roles driving strategic, transformational change. Earlier in her career, she has worked at CSFB, ICICI and Arthur Andersen.
Tulsi has a Bachelor's degree in Mathematics, Economics and Statistics graduating with high honours and a Post Graduate Degree in Management from the Indian Institute of Management, Ahmedabad. She is a winner of the awards for Alumni Achievement conferred by the Institute.
Tulsi volunteers with and is a Trustee of Pilotlight.
Rt Hon Lord Hill of Oareford, Trustee
Lord Hill is a former European Commissioner, Leader of the House of Lords and Parliamentary Under-Secretary of State for Schools. Before joining the Government in 2010, he worked in the private sector, running his own communications business. At an earlier stage in his career, Lord Hill was Political Secretary to Prime Minister John Major and a special adviser to Cabinet Minister Kenneth Clarke.
Dame Alison Peacock, Trustee
Professor Dame Alison Peacock DBE DL DLitt is Chief Executive of the Chartered College of Teaching. The Chartered College opened membership in January 2017 and aims to provide a professional body 'by teachers, for teachers'. Prior to joining the Chartered College, Dame Alison was Executive Headteacher of The Wroxham School in Hertfordshire. Her career to date has spanned primary, secondary and advisory roles. She is a member of the Royal Society's Education Committee, a peer member of the Teaching Schools Council and a trustee of Teach First. In March 2015, Alison was appointed by the Department for Education as a member of the commission on assessment without levels and she is author of Assessment for Learning without Limits.
Robert Swannell, Trustee
Robert Swannell CBE, former M&S Chair, has had a long standing interest in education. However, his particular interest in Teach First was triggered when his son joined the Leadership Development Programme in 2008, teaching Maths at Paddington Academy. Since then Robert has been involved with our Business Leaders Council for a number of years. Robert spent over 30 years in investment banking with Schroders/Citigroup including as Vice-Chairman of Citi Europe and Chairman of Citi's European Investment Bank. He was Chairman of Marks & Spencer from January 2011 until September 2017. Robert is Chairman of UK Government Investments, which is HMG's centre of excellence in corporate governance and corporate finance. He is also a Board Member of the Investor Forum. He was Chairman and member of the Governing Body of Rugby School from 2004 to 2014 and was an Advisory Board Member of The Sutton Trust from 2014-2017. He is a founder and Trustee of the SpringBoard Boarding Bursary Foundation, now merged with RNCF and renamed The Royal National Children's SpringBoard Foundation.
Senior Leadership
Jennifer Owen Adams, Interim Head of Strategic Projects
Jennifer has worked at Teach First since 2013.
Gillian Budd​, Senior Associate Director -  Governance, Legal & Compliance
Gillian Budd is head of governance, legal and compliance at Teach First. She joined Teach First in 2013. She is an experienced commercial and charity company secretary and lawyer ; having trained and worked as a solicitor at one of the City's leading law firms, Slaughter and May, she became an in-house lawyer at Cadbury Schweppes working in various senior legal roles. She has since had substantial experience in governance, legal and risk matters in the not-for-profit sector, working for Save the Children UK and Plan International, two international children's charities. Gillian has extensive trustee experience as a trustee of several UK charities.
Caimin Collins, Senior Associate Director – Access
Caimin has been working at Teach First since January 2014, initially as London East Director before moving into this role heading up our Post-School Success work leading on our programmes supporting young people to make informed decisions about their futures when they leave school. He has over twenty years of experience leading organisations in the private, charity and arts sectors.
Karl Edwards, Director, East Midlands
Karl is the Local Director for the East Midlands which stretches across Nottinghamshire, Lincolnshire, Leicestershire, Derbyshire and Northamptonshire. He has been with Teach First for over six years and in this role for 18 months. Karl is also a Teach First Ambassador having done the programme in the East Midlands as part of the 2009 cohort teaching science in Nottingham.
Hannah Essex and Claire Walker, ​Directors of Communications
Hannah and Claire co-lead the Communications Department at Teach First which includes Press, Policy & Public Affairs, Brand & Audience Strategies, Digital & Creative and Internal Comms & Employee Engagement. Hannah joined Teach First in September 2010 having been head of communications and business development at Teacher Support Network. In 2014, Claire covered Hannah's maternity leave and they have been sharing the role since March 2015. Claire was previously director of policy and communications at Family Lives. Hannah is also a trustee of The Girls' Network which is working to broaden the horizons of girls in low income communities while Claire sits on the board of 1st Place, the largest provider of early years education to vulnerable children in Southwark.
Owen Evans, Country Director, Wales
Owen has worked at Teach First for 4 years.
Sohail Faruqi, Director, East of England
Soahil has been with Teach First since April 2015. Whilst he started working life as a Chemistry teacher, the bulk of his career as a senior leader has been as Director of Education in local government. He has also been a Chief Executive of a local authority, and spent time as a civil servant working in the Office of the Deputy Prime Minister as a Director.
Colin Ferguson, Director, North West
Colin Ferguson is the Director at Teach First responsible for leading the charity's work across the North West of England. He works with schools in the region and the University of Manchester to increase the achievement and aspirations of pupils from disadvantaged backgrounds.
A Teach First 2008 Ambassador himself, Colin taught secondary English whilst undertaking the organisation's Leadership Development Programme (LDP). He has always had a concern for equality in education; during his academic years studying at the University of Cambridge he was an Access Officer, helping students from state schools successfully apply to the University. Following his time on the LDP, he joined the staff team in 2010. As Director, Colin has grown the North West's cohort of teachers year on year, expanding into less urban areas as well as diversifying the charity's work across the North West.
Sam Freedman, Executive Director of Participant Impact and Delivery
Sam is responsible for Teach First's Participant Impact and Delivery division which is focused on all aspects of the Leadership Development Programme and work with schools across the country.
Sam previously led the Programme division which leads the analysis, design and development of Teach First's programmes. He joined Teach First in 2013 as Director of Research, Evaluation and Impact. Before joining he was the Senior Policy Adviser to the Secretary of State at the Department of Education having previously been Head of Education at think-tank Policy Exchange.
Sam is a trustee of ResearchED - a grass-roots, teacher-led organisation aiming to bridge the gap between research and practice and a trustee of the Teacher Development Trust. He is also a Director of Floreat Education which runs two primary schools in London and a Governor of Woodside High School in Tottenham.
Carol Gormley, Director, Yorkshire and the Humber
Carol Gormley joined Teach First in September 2013 as the Initial teacher Development Manager for the Yorkshire and Humber Region. She was appointed as Local Director for Yorkshire and Humber the following March. Carol leads the Yorkshire and Humber team of 25 staff, based in the Leeds city centre office and the large participant and ambassador community across the Local Areas.

Prior to working with Teach First Carol was Headteacher of a large Yorkshire secondary school and taught French, Spanish and Citizenship in Key Stage 3 and 4 and at A Level for over 20 years in a number of schools in South Yorkshire. Carol is originally from County Armagh in Northern Ireland and studied at the University of Edinburgh and completed her PGCE at the University of York. She has also taught English as a Foreign Language in Spain and France for a number of years. In her spare time she enjoys long distance running and DIY!
James Shaw Hamilton​, Senior Associate Director - Government Contracts
James has worked at Teach First since 2013.
Andrew Oliva Hauxwell, Head of Local Areas
Andrew is Head of Local Areas for Teach First. Joining in 2013 he is responsible for delivery of Teach First's programmatic activity and is accountable for the relationships with over 1000 schools, 3000 participants, 7000 ambassadors as well as regional alliances, working closely with programme design teams to ensure that all TF activities are effective and targeted for greatest impact. Before joining Teach First Andrew was a Senior Director at Microsoft where he held a number of senior positions focused on leading large technical service delivery teams across Europe Middle East and Africa.
Nicole Heard, Head of Ambassadors
Nicole is head of Teach First's Ambassador Department which leads the design and national delivery of initiatives and programmes for ambassadors. Since completing the programme herself as part of the 2009 cohort, Nicole has worked in the UK and the USA as a business strategy consultant and across several strategic roles at Teach First. Outside of work, she supports a number of social enterprises in developing their growth plans and also sits as a non-executive director for the Rosedale-Hewens Academy Trust, a collection of schools that serve the young people in the area she grew up in.
Daria Kuznetsova, Director of Strategy and Research​
Daria heads up the Strategy and Research department which responsible for ensuring Teach First's work is evidence-led and informed by a clear understanding of broader changes in the educational landscape.. Daria joined Teach First in 2017 having been a Strategy and Market Development Director at Big Society Capital, an organisation set up to connect investment to charities and social enterprises that are creating social change. Daria has broad experience in strategy and research, including at New Local Government Network, NHS England and the Cabinet Office Strategy Unit. She is a trustee of Avenues Group, a charity for people with learning disabilities and a fellow of practice at the Government Outcomes Lab at the Blavatnik School of Government
Terence Lovell​, Director of Development
Terence has worked in the not-for-profit sector for 15 years. Joining Teach First in June 2016, Terence leads their ambitious fundraising team to both grow existing income and drive new income generation by launching a new fundraising strategy for the charity. Prior to joining Teach First, Terence was Deputy Director at Save the Children, jointly leading Save the Children's mass fundraising, engagement and volunteering teams of more than 100, raising in excess of £80 million in 2015. Terence played a key role in Save the Children's leadership team delivering significant growth across the fundraising mix, including launching the multi-million pound Christmas Jumper Day. A committed Institute of Fundraising member, Terence was recently selected as one of Fundraising Magazine's 25 under 35 best young fundraisers in the UK.
Reuben Moore​, Director of Leadership
Reuben Moore is the Director of Leadership at Teach First. He has oversight of the design of the two year Leadership Development Programme across England and Wales, alongside our University partners. Previously Reuben was the Regional Director for Yorkshire and the Humber overseeing the expansion of the region. Before joining Teach First, Reuben taught in secondary schools in Dorset and London holding a number of roles including Vice Principal. He was also a Principal Lecturer in Education at Canterbury Christ Church University working primarily on the Teach First programme including its expansion beyond London. Reuben is a school governor of a local primary school. He lives in Yorkshire with his wife and son.
Helen O'Connor, Director, South East and South Coast
Having been a teacher for over 20 years, Helen spent most of her career in Dorset, where she became Head of 6th Form at Queen Elizabeth's School, Wimborne. By 2002 her life included a vibrant family of four daughters so she decided to work part-time and develop other projects such as motivational courses for young people, becoming a school governor, working as part of a team to open a new school in Swanage where she lives, and completing a Professional Doctorate researching the influence of values in an educational context.
Ndidi Okezie, Executive Director of Access, Ambassadors and Community Impact
Ndidi has been an Executive Director at Teach First since 2012, but her time with Teach first started almost 10 year prior to that when she joined the first Cohort of the Teach First Leadership Development Programme in 2003. Ndidi spent her first 3 years teaching at her placement school, The Business Academy, Bexley. She then moved to Burlington Danes Academy as an Assistant Principal where she contributed to the rapid improvement that lifted the school out of special measures and saw it established as one of the best state schools in the country. In 2012, Ndidi joined the Teach First Staff, bringing 10 years of classroom and senior school leadership experience to the Charity. Working in different strategic roles over the past 5 years, she is now the Executive Director accountable for the impact of the charity's Ambassador (alumni), Access and Collective Action strategies. Her overarching focus is to connect and mobilise Teach First Ambassadors (Alumni), Charities, Government, Businesses and Social Enterprises to work together to end educational inequality.
Isabelle Perrett, Executive Director of Human Resources
As Executive Director of Human Resources, Isabelle is responsible for helping Teach First achieve sustainable and outstanding results through people. At the organisational level, this means ensuring we have the right structure, culture, capability and leadership to achieve our mission and strategic goals. At the individual level, it's about ensuring we align, inspire and enable our people to give their best performance every day. Isabelle brings a wealth of experience gained across sectors, operating models, nationalities and cultures, from Fortune 500s to start-ups and public-sector organisations. She has held senior positions in management consultancy, as well as leading in-house Human Resources, Learning and Development functions at Astrazeneca, a global pharmaceuticals company, and at SPX, a global engineering company. Isabelle has a track record in leading organisational change, and has successfully delivered significant change projects, including downsizing, growth, restructuring, outsourcing of core functions, and acquisitions. As a consultant, she has advised senior leadership teams on how to plan and realise the benefits of transformation projects. Isabelle has a Master's in Modern Languages from Oxford University, a Master's in executive coaching, and is a member of the Chartered Institute of Personnel and Development.
Helen Rajan​, Head of Delivery Effectiveness
Helen has been at Teach First for the last 8 years and has fulfilled a number of roles including being the founding director of the South Coast Local Area and the Charity's head of School Relationships. An '07 Teach First Ambassador Helen taught Maths in the West Midlands. In her current role Helen oversees the effective delivery of all of Teach First's programmes and has a particular interested in continuous improvement and process design and development in the non-profit context.
Jamie Stuart​, Director of Recruitment
Prior to joining Teach First in October 2016 Jamie worked at RBS for 14 years predominantly in Resourcing across a range of business areas and roles, culminating as Head of Resourcing Operations. He now leads on recruitment for the Teach First Leadership Development Programme and the organisation's undergraduate opportunities including the award-winning Insight Programme – a two-week internship for penultimate-year students.

Jamie has a degree in Geography from the University of Leeds and lives in Worcestershire with his wife and three children.
Jenny Sutton, Director, South West
Jenny is a Teach First 03 ambassador. She spent 6 years at Highbury Grove School, Islington working as a Head of Faculty and Assistant Head. She then spent 2 years working as an education consultant in post-16 and data for Learning Plus UK, before a stint on the senior leadership team at The City Academy, Hackney. Jenny was the founding South West Director, launching Teach First in the area in 2013 and has built the team and the profile of Teach First across the South West.
Mark Sutton​, Director of Technology​
Mark is a seasoned commercial sector IT Director with a wealth of cross industry experience from leading the technology functions at such large organisation as the London Metal Exchange, AIG and Mothercare.
Over the last three years, Mark has developed a world-class IT team at Teach First that has transformed IT service delivery. Our agile working technology is the envy of many organisations and allows our workforce to be highly effective from any location, whilst supporting employee wellbeing.
Of the many technology deliveries completed, which includes cloud migration, Sharepoint, Bluesky progression tools, IT Ticketing system and a new website, our new eLearning system is perhaps the most ambitious. Implementing a world-class EdX/Proversity solution, we have created an innovative "blended learning" platform which provides on-line training for our teachers without losing the personal and collaborative feel of in-person training.
Building from a solid foundation of operational stability and performance, the technology team is now delivering a further series of digital innovations for our teachers and alumni which will accelerate the charity towards achieving its goals.
James Westhead, Executive Director of Communications, Development and Technology
As Executive Director of Communications, Development and Technology, James is responsible for building public understanding of Teach First and its vision of ending educational inequality, as well as securing the funding needed to achieve it. He oversees the Communications department, which manages press and public affairs for Teach First, the charity's digital and brand communications, and also the Development department, which builds fundraising support from corporates, trusts and foundations and individual supporters. James also oversees the charity's Technology department. Before joining Teach First in October 2009, James worked for BBC News as its education correspondent. During an 18-year career in broadcasting, James appeared regularly on flagship TV & radio programmes including the Six & Ten O'clock News and the Today programme. As well as helping launch News 24 in 1997, James has held a number of senior posts covering health and social affairs issues and spent two years abroad as one of the BBC's Washington correspondents. He is also a trustee of several education charities, including Jamie's Farm.
Anita Wheeler and Jenn Owen-Adams, Directors, West Midlands
Anita Wheeler joined Teach First in November 2012 as the Local Area Director for the West Midlands. Anita has a background in Primary Headship and Leadership Development training and is passionate about the Teach First vision and its capacity to change the lives of the region's children. The West Midlands has been placing trainees in schools for the past 10 years and now has an ambassador movement of approximately 600 and 2 teaching cohorts, totaling almost 400. The West Midlands is a rich cultural area with a huge percentage of disadvantaged pupils so there is much work to be done. The West Midlands team have a clear strategy for utilising its workforce of staff and teachers to best meet the needs of the local area and these young people. Anita is thrilled to be welcoming Jennifer Owen Adams to the job-share opportunity.

Jennifer Owen Adams joined Teach First in July 2013 as the inaugural Director of Teach First Cymru and led Teach First's expansion into Wales for four years. Her background is in secondary, FE and HE, local authority leadership and senior leadership in the Third Sector. On joining Teach First, Jennifer was determined to challenge the status quo and make a 'system changing' contribution to alleviating the impact of poverty on educational achievement. Now teaming up with Anita who equally shares that determination and ambition, Jennifer will bring her energy and ideas to the West Midlands and alongside Anita, work hard for the children and young people they seek to serve.
With educational inequality as stark as it is in the UK, Anita and Jennifer believe that transformational change is imperative. With 'two heads better than one,' the new combination of Anita and Jenn can only be a force for good in the West Midlands. They are ambitious for their region, have energy, experience and wisdom on their side and will be relentless to ensure that they bring their 'best selves' to the West Midlands every single day.

Darren Xiberras, Executive Director of Finance and Strategic Planning
As Interim Finance Director, Darren is responsible for managing the Finance team to ensure Teach First has a first-class finance function that delivers the financial control, rigour and discipline of the organisation. As a member of the Executive Team, he leads the development of and oversees execution of our financial strategy. Before joining Teach First in December 2016, Darren pursued a career in financial management which has spanned the commercial and charitable sectors. Immediately prior to joining Teach First Darren was Finance Director for Engie's central and local Government businesses which provided a range of Facilities Management and Business Process outsourcing services to its clients. Darren was Corporate Services Director at Royal Voluntary Service between 2010 and 2014 and since 2003 has held several Finance Director appointments in businesses who provide a variety of front-line and back office services to central and local Government bodies.
Founding ambassadors
James Darley
Director of Strategic Alliances, Teach First
Lord Andrew Adonis
Former Minister of State for Education
Prof. Sonia Blandford
Founder and CEO, Achievement for All
Rona Kiley
Trustee emeritus, Teach for All
Sir George Iacobescu CBE
Chairman and CEO, Canary Wharf Group
Dame Mary Richardson
Former CEO, HSBC Education Trust
Jo Owen OBE
Speaker, author and social entrepreneur
Ralph Tabberer
Former Director General of Schools, Department for Children, Schools and Families
John May
Secretary General, Duke of Edinburgh's International Award
John Tate
CEO, Tamkeen Abu Dhabi LLC