A Problem Shared: Tom and Evie
They say a problem shared is a problem halved. So we caught up with ambassadors Tom and Evie to hear how staying connected has enriched their lives.
Our ambassador community is a powerful force for change, made up of talented teachers and leaders – in schools, education and beyond. By connecting, they unleash a world of opportunities for each other to learn, influence policy, support schools, and ultimately create the change our society desperately needs.
This week, we caught up with Teach First ambassadors Tom Harbour, the Founder & CEO of Learning with Parents, and Evie Dickson, the Founder & CEO of Boromi, a community of in-school play libraries. The pair first met at a Teach First awards ceremony in 2017. Here's how they've stayed connected since.
Before you first met, what kind of help you looking for?
Tom: I was looking forward to meeting other people who had started their own innovations…and hoping she didn't win the innovation award at my expense!
Evie: Before we won the award, I was still teaching full time and Boromi was just an idea. I guess I was just looking for others in a similar world and for people that I could learn from – Tom is both of those!
How did you find each other?
Tom: We both won the Teach First Innovation Award in 2017.
Evie: We both won the Teach First 2017 Innovation Award.
What were your first impressions of each other?
Tom: She knew her stuff! She had a super polished powerpoint about Boromi which looked so much more professional than anything I could put together.
Evie: A good egg and all-round lovely chap!
What do you think they made of you?
Tom: I think she was glad to have another parent-facing social entrepreneur to connect with.
Evie: Oh, that's a toughie! Hopefully a friendly person? Or possibly that I was hanging around the (incredible) buffet at Bloomberg HQ a little too long on awards evening?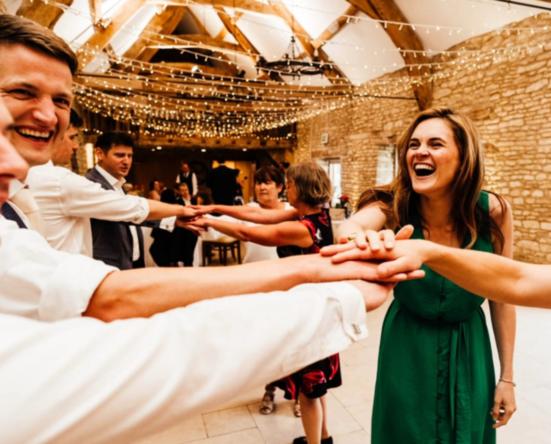 Describe them in 3 words
Tom: Enthusiastic, mumpreneur, artistic!
Evie: Brilliant, energetic and thoughtful.
How has connecting with them helped you?
Tom: We have been through so many similar pains at similar times – everything from Theory of Change workshops to working out together how to pay ourselves.
Evie: Hard to sum up in a sentence. Tom has undoubtedly been a huge support with Boromi over the past couple of years but also a wonderful human that I'm proud to call a friend.
How do you think you've helped them by connecting with them?
Tom: As above. In some aspects Eve has been a step ahead of me and in other ways I have been a step ahead of her, which is just the support you need when starting an organisation.
Evie: Hopefully brought a few smiles and shared some fun memories!
What's the most interesting thing that you've learned about them?
Tom: That she was a backing singer for Sean Paul. Then I found out that was a lie.
Evie: That he only ever drinks water, the personal strength this must take STILL amazes me… And I'm pretty sure I still accidentally offer him a cuppa every time I see him (sorry Tom!).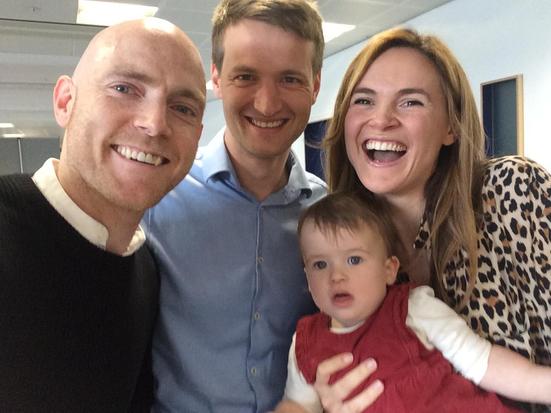 How are you hoping to support each other going forward?
Tom: We still speak regularly, sharing funding opportunities and answering each others' questions on branding, sales or just encouraging Eve to be more demanding of people!
Evie: I guess, pretty much carry on doing what we're doing. On a professional and personal level, from growing businesses to sharing in wedding memories and introducing new babies to the fold – what a three years it's been!
If there were other ambassadors looking for help, what would you recommend them for?
Tom: Similar things to me really – how to set up your own venture. Eve has helped a few other people on their early journeys already.
Evie: In all honesty, pretty much anything. Tom is often my first go-to port of call when I'm a little stuck… (Again, sorry Tom.)
He always has a willing idea, comment or question that helps!
And lastly, who would play them in the movie of their life?
Tom: I'm not good at actors, and Eve would definitely know her idea of the right answer to this! So I will duck out and say that she would play herself, whilst simultaneously being a mum, full time teacher, getting married and running a booming social enterprise.
Evie: I'd say it would have to be Benedict Cumberbatch.
As an ambassador community, we can achieve so much more together. We can support each other, innovate and influence education across the country. Simply put, we make greater strides together in making education fair than we can alone. That's why it's so important to make sure that you're still connected to the ambassador community.
To avoid missing out on a unique community and everything we've got planned in the next year and beyond, head to connect2.teachfirst.org.uk/update. It only takes a few minutes but makes an enormous difference to our community. Together, we'll take even bigger steps forward to building a fair education for all.