Celebrating over 10,000 Teach First ambassadors
There are now more than 10,000 ambassadors who have completed our programmes. All share a commitment to creating positive, lasting change in education.
Our ambassador networks are communities that bring like-minded people together - online or in person - for inspiration and to share ideas. By working together, they can help every young person get the education they deserve. Here's how some of our ambassadors are continuing to make positive change:
Mei (2006 ambassador) - Headteacher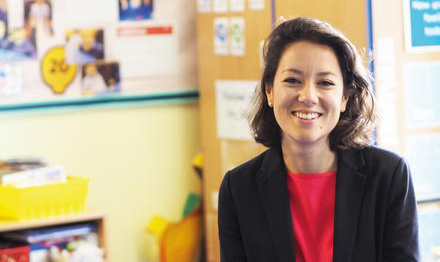 Mei taught history before moving to Berlin to study a Master of Public Policy degree. After completing her studies, she returned to the classroom, switching phase from secondary to primary, and is now a headteacher of a primary school.

"Being a headteacher can be a really lonely job, but knowing there is a network of ambassadors out there who I can call on for advice, and who have the same vision and values as I do, is absolutely invaluable!"
Sarah (2011 ambassador) - Founder of Yes Futures
After the Training Programme, Sarah went on to work for a local education charity. She then set up Yes Futures: a multi award-winning charity working towards a future where all young people are confident, resilient and can lead fulfilling lives.
"The support of Teach First's social entrepreneur network has been invaluable; from help with funding and business planning, to regular opportunities to network, learn and share ideas. Working closely with others who share my vision gives me to support I need to expand the impact of yes Futures to thousands more young people across the country."
Naresh (2011 ambassador) - Head of Department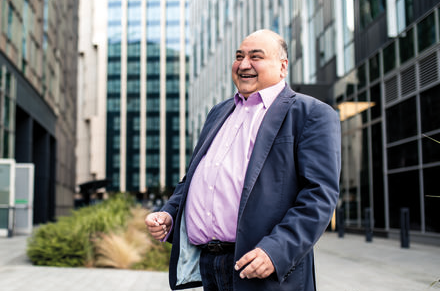 Naresh was a hedge-fund manager before joining the Teach First Training Programme. Seven years on he's now head of department at a Teach First partner school.

"The ambassador network is a fantastic way to meet others from a range of backgrounds and careers who have a common goal and purpose of eliminating educational disadvantage. It's an excellent place to share thoughts and ideas and can enable teachers to gain support from others in the ambassador community."
Aaron (2012 ambassador) - Assistant Headteacher
Since completing the Teach First Training Programme, Aaron progressed into pastoral leadership roles before becoming Assistant Headteacher at a secondary school in North London. He helped set up the Senior Leadership Team (SLT) network to support the development of teachers in senior leadership roles.
"My role in school is more than just a teacher - I'm a leader. I'm conscious that my role is to model leadership to young people. Teach First has helped me through inspiration, networking and just telling me 'you're doing a good job'".
Gérémy (2015 ambassador) - Primary School Teacher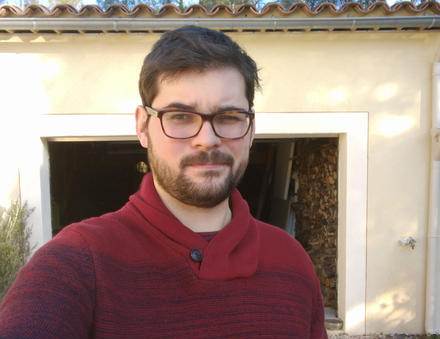 Gérémy taught in the South West before relocating to a primary school in Newcastle-upon-Tyne. The ambassador community helped him build a new local network, and find a coach through Teach First connections.

"I met some fantastic, supportive people and coaching has really helped me be the best teacher I can be whilst looking for other opportunities outside of the classroom. Meeting like-minded professionals has helped me reflect on my teaching practice and my career, but also reminds me of the bigger picture and why I do what I do."
Ruth (2014 ambassador) - Education Strategy at PwC
After four years as a primary and early years teacher, Ruth joined the Education Strategy team at PwC, where she helps lead a network of other Teach First ambassadors. She focuses on how the company can align their work with Teach First's vision, through events and volunteering.
"Although I am no longer in teaching, my company's Teach First network gives me a community of ambassadors to connect with and help me remain involved in education."
Lorna (2005 ambassador) - Senior Civil Servant at the Cabinet Office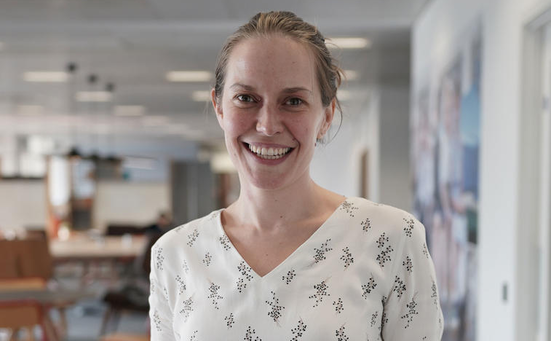 Lorna is currently a senior civil servant in the Cabinet Office. Her experience in the classroom, and passion and enthusiasm to drive positive change at system level, have empowered her to help reshape the educational landscape for the better.

"Teach First is a fantastic foundation for any future career. The presentation, communication and organisation skills you learn are second to none, and set you apart from your colleagues if you chose to move on from teaching."
Rebecca (2008 ambassador) - Headteacher
Headteacher Rebecca joined Teach First at a school in Enfield, before eventually co-founding Reach Academy Feltham in 2012. She is now Director of Education for the multi-academy trust, and co-chairs the 'Heads Forward' network of ambassador headteachers.
"The best part of this network is that the level of peer-to-peer support is unparalleled, because the stakes are so high. We all agree that if, together, we can make our schools as good as possible, we'll impact more young people."
Cyrus (2010 ambassador) - Strategy Manager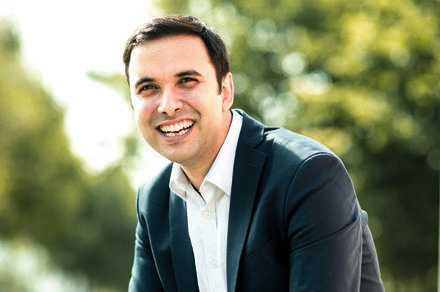 Now a strategy manager, Cyrus leads his company's ambassador network. They build strong connections between business and education, from developing inspiration opportunities for students, to delivering coaching and CPD opportunities for teachers.

"As someone who is no longer in teaching, it's great to have a network of ambassadors at my company, which gives us a different 'home' in the organisation and enables us to do a lot of Teach First events and activities to support staff and students in different ways."
Chris (2012 ambassador) - School Governor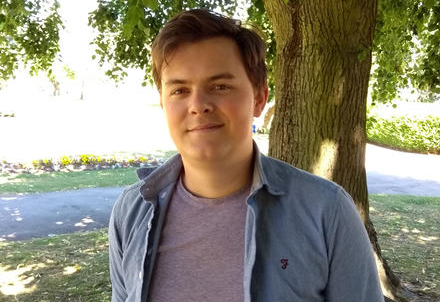 Chris taught English in Manchester for four years. He's now a school governor. Through the ambassador community, he's been able to connect with other governors to share strategies and help people with their governor applications.

"Governance is a great way to continue making an impact on education, whether you stay in the classroom or not. People with experience of the day-to-day realities of classroom teaching, even relatively new teachers, have a lot of really useful insights to contribute to the broader strategic discussions that a governing board has. I really enjoyed sharing my experiences of being a governor with the community."