Five reasons why you should volunteer overseas
After taking the leap to help charities in Kenya and Cambodia, Teach First ambassador Georgie Johnson gives her top reasons to volunteer overseas.
I began my teaching journey on the Kentish coast in sunny Margate. After finishing the Teach First programme, I spent a further two years at a school in London teaching English, before moving to a role outside of the classroom at the Department of Education. This experience gave me a different perspective on the challenges facing the education sector.
However, after a year there my feet began to grow itchy. I wanted to see more of the world and understand the international education landscape better. When my husband switched to freelance work, opportunity knocked and I took a career break.
Career breaks - or sabbaticals - are invaluable experiences. I only wish more schools offered such opportunities to teachers. The year away has definitely given me time to reflect on the direction I want my career to take.
I have spent my career break travelling and volunteering abroad. It was not easy finding a meaningful volunteering opportunity that matched my aims. However, it could have been a lot easier if I had known what I am telling you now: as a Teach First ambassador, you are part of a worldwide alumni community, with access to the global Teach For All (TFA) network.
TFA is an organisation that enables different network partners across the globe to collaborate. Instead of realising that all I had to do was visit the TFA website to find opportunities and connect with almost 70,000 alumni, I resorted to scrolling through the internet for hours on end.
I finally found volunteering opportunities with the Xavier Project: a small NGO based in Uganda and Kenya, and Teach for Cambodia: one of the 53 countries in the Teach for All network. At both organisations I helped evaluate the success of their programme.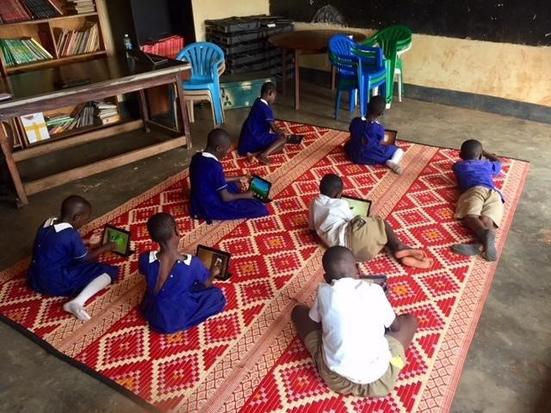 Here are five reasons why you should also volunteer overseas with an education-focused charity or non-governmental organisation (NGO):
1. Understand how to improve education for those most marginalised
Abroad, as in the UK, schools are only one part of the education puzzle; there are many other charities, NGOs and social enterprises working with schools to tackle educational inequality. If you are a teacher who has only ever worked in schools, working inside a different organisation can increase your capacity to build relationships with organisations outside your school. And if you are considering a move to international aid sector, this might just give you the necessary foot in the door.
Xavier Project's work had a clear focus on refugees - a section of society that is marginalised even in the UK. Working with small organisations like these gives you greater insight into how they measure and monitor their progress. Successfully managing relationships with various partners and members of the community was key to success in both cases.
2. Learn new skills and develop existing ones
Identifying skills you want to perfect is an essential part of your development, no matter what role you have or sector you are in. When volunteering overseas, organisations are often grateful that you're giving up your time, so will allow you the time and space to practise new skills and make mistakes in the process.
More experienced at guiding students than adults, I accepted the CEO's challenge to design and facilitate a reflective session for the Teach for Cambodia team. The team probably came away with more questions than answers, but I'd set them thinking.
3. Meet an amazing range of people
Not only will you meet people working in the organisation, but often you will meet other international volunteers and locals. All these people have the potential to challenge your perspective. They also have the potential to develop into long lasting friendships as well as professional contacts.
In particular, I was grateful to spend time with Lawrence Njoroge: a very experienced teacher whose efforts have been recognised with an international award. He helped me to understand the challenges Kenya faced in training and retaining teachers, specifically teachers of refugees. He also allowed me to accompany him to Kenya's national conference on curriculum reforms, where the president was the guest speaker.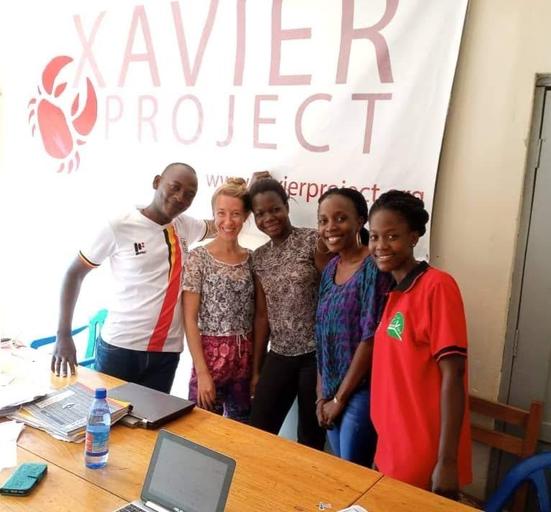 4. Explore a new country and experience different cultures
Spending a significant amount of time volunteering in a foreign country means that you will really get to understand the culture - much more so than you would as if visiting it for a fleeting week as a tourist. It will also give you the opportunity to put yourself out of your comfort zone, learn and discover new things.
In today's Brexit age, volunteering overseas is definitely a good way to swim against the tide of isolationism.
In Kenya, we lived on the edges of a large slum and saw a very different side to the country than the stereotypical safari side.
5. Have fun!
Even though you are going to be working hard, being a volunteer means you also get to relax! You will definitely enjoy the experience and have lots of laughs, both in and outside the organisation.
The Xavier Project team knew how to listen to excellent music and were able to show me a good dance move or two. However, nothing beats seeing an ostrich perform a mating dance.
Interested in getting involved?
Start by signing up to the Teach For All newsletter.
From early 2020, you'll also be able to apply for Teach First Summer Projects, some of which are international and all will provide you with an opportunity to expand and develop your skillset. Keep an eye out on your monthly ambassador bulletin and follow the network on Twitter.