How to go BACK to school
When lockdown hit, Mike wrote a book to help his pupils cope. That book became a global sensation. Now that schools are reopening, he's written a sequel.
One of the things that surprised me about becoming a teacher was the intense 'Back to School' nostalgia every September. I always stock up on some proper snazzy stationary (and just like when I was a kid, by the middle of September the notebooks are dog-eared, the pens are chewed to oblivion and half of it is invariably lost). I also love the fizz of potential: that this year I'll really crack Growth Mindset and a Healthy Work/Life Balance. Admittedly, some of these goals are also a little dog-eared by mid-September. But that's not the point. The point is that September has always felt the same. Until this one.
Planning my lessons and preparing my classroom this year, I have a nagging sense of uncertainty. Will these ideas work? What will happen to my displays in a deep clean? What on earth is it really going to be like? For the kids, this uncertainty must be multiplied by 10. At least I can make decisions, prepare and plan. They just have to turn up and hope.
At the start of lockdown, I had written a little book to help my class deal with all the upheaval. It was called How to NOT go to School and in a bewildering turn of events, this little story became a bit of a global viral hit - downloaded over 120,000 times around the world. Now that we're gearing up to return, it seemed obvious that I should write a sequel which helps students deal with the vast uncertainty facing them right now.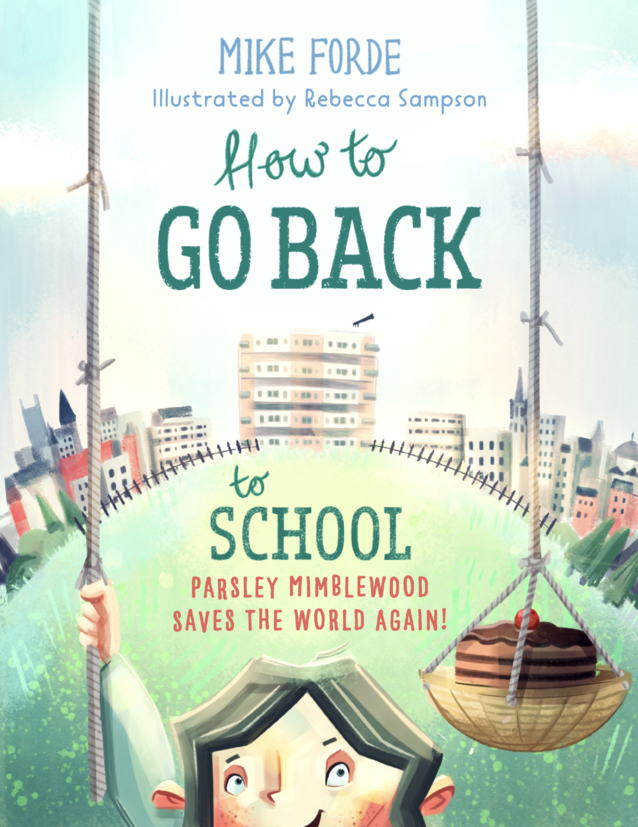 In How to go BACK to School, the main character, Parsley Mimblewood, is thrust into a situation full of new rules and social distancing regulations. It's about how this funny, ingenious kid comes to terms with the uncertainty and learns to cope and thrive. Just like in the original story, each chapter includes a set of questions which help kids discuss their thoughts and worries with their grown-ups. And just like the original, you can download it for free here.
We know that the impact of lockdown is going to be deep and long-lasting in terms of educational attainment and the privilege gap. Some of the students at Teach First schools will be amongst the most affected by this. But the impact on the mental health of our students could be just as devastating. Hopefully, this book can be a useful tool that gives children and their grown-ups an opportunity to begin a conversation about their worries and their hopes about whatever September brings.