International Day Against Homophobia, Biphobia and Transphobia: Our ambassador stories
Our ambassadors share how they are transforming their schools into more safe and supportive spaces for LGBT+ pupils and staff.
Today marks International Day Against Homophobia, Biphobia and Transphobia: a global initiative that draws attention to the violence and discrimination experienced by LGBT+ people. We spoke with three ambassadors, each with their own journeys of self-acceptance, and share how they are transforming schools into safe, supportive spaces for LGBT+ pupils and staff.
Steve Keith, 2006 ambassador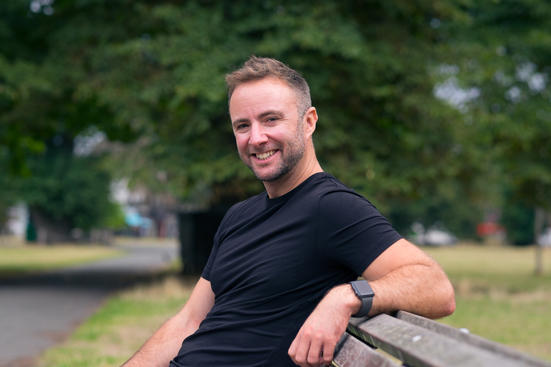 When I started the training programme, I was extremely mindful of saying and doing the right thing – most of us are. But having to decide how much of myself I brought to work every day was extremely challenging. Children are inquisitive and ask a lot of nosey questions about your personal life. I'd promised myself when I started teaching that I'd share as much of myself as I felt comfortable with, and at the time I made a choice: to keep 'that part of my life' private.
It wasn't really until my second year that this started to wear me down, and I began to consider sharing my story. One of the other LGBT+ teachers in my school had shared his sexuality with the students years ago. One day, whilst they attended training offsite, a group of students used this as an opportunity to graffiti textbooks, tables and display boards in their classroom. Hateful messages that shook not only the teacher concerned when they returned the next day, but the rest of the LGBT+ teachers. We used it as an opportunity to rally around and show each other how strong we were together, and the teacher dealt with it with such grace. I remember being blown away by their courage in the face of such adversity.
The truth came out a few years later: myself and another ambassador returned for a visit and a group of our old pupils asked us if we'd gotten married yet! I'd used her as a fake girlfriend for two years, and whilst I think she secretly loved the lie as much as I did, she did have a fiancé. I felt safe and told the pupils the truth. Like most of the experiences I had coming out to people, they simply acknowledged the information and moved on to the next nosey question!
My biggest regret from my time teaching on the programme is not having lived my truth proudly in front of my students every day, just as they live theirs. When you spend time with so many amazing young people who come from such challenging and difficult backgrounds, ideas of shame which I held on to for two whole years were probably something we could have used to help each other through.
LGBT+ spaces and role models in schools are so important and I now volunteer with another charity called Diversity Role Models. I regularly go into schools in London and share the story of when I came out to my mum with young people and it's one of the most amazing experiences, every single time I share. The questions that they ask, and their receptiveness to learn more blows me away. Some schools even have their own LGBT+ society led by wonderful, inspirational teachers who are champions in their school that I applaud. They are doing what I wish I could have done and have my upmost respect for everything that they do.
As for improvements, sadly, we do still have a very long way to go. The last 12 months alone have seen parents picketing outside schools who do not want anything about the LGBT+ community to be taught to their children. Acceptance is a long journey, but it's so important when we live in such a diverse and exciting time (COVID-19 aside).
To any teachers witnessing or experiencing HBT bullying: always challenge it. When I was growing up, adults would tell you that 'sticks and stones may break your bones, but words will never break you'. It's so harmful and misguided to have believed that, because words do break you. When you identify as LGBT+ you carry them around everywhere in your head. The few times that I heard the word gay used in a derogatory manner in my classroom, especially when directed at another student, regardless of whether it was intentional or not I would stop my lesson and challenge the student. An important part of growing up is learning to be respectful and to realise that words carry a lot of power, so challenging their misuse is incredibly important. As teachers it is a responsibility to tackle this, whether you identify as LGBT+ or not.

Laura Grainger, 2004 ambassador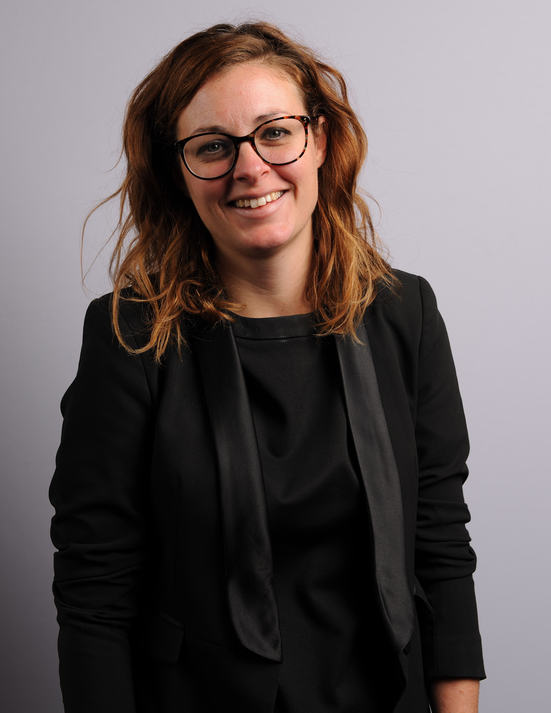 When I started at my current school, I avoided coming out to students. Not necessarily because of their reactions, but those of their parents and what might happen whilst trying to establish myself as new Senior Leader. It wasn't until 2017, by now with two children of my own, that I felt the time had come to be more authentic. I had been at the school some time and felt I had the trust of the community and was well respected.
The catalyst to coming out came in two forms. The first was a lovely Health and Social Care class, who in a lesson about childbirth innocently asked about my own experience. In previous years, I had swerved the question whilst having a guilty hot flush at my duplicity. Something told me this class deserved better. So I mustered up the courage and told them: "my partner had both our children". A raft of genuinely curious questions followed – who was the Father? Was my experience as a non-birth mother any different? All questions conducted with smiles. We developed so much trust and it transformed my relationship with the class. Health and Social Care is about life, and our lessons became like therapy as everyone opened up.
The second catalyst was a phenomenal student with the world at her feet. I referred her to CAHMS during Year 11 for what I thought was extreme exam-related anxiety. After she had left, another member of staff told me that the root of her difficulty had been a realisation about her sexuality – she had worried that it would stop her living a 'normal' life, including having a family and being successful. I quietly resolved not to let that happen again. I decided that by risking being open, it would make a difference to more students and provide them with a positive role model.
I did a series of assemblies (some alone, some with another member of staff or students), to really begin a drip feed approach to changing the school culture on LGBT+ life. We challenged common myths, explained the law, used the story of the musician Vicky Beeching to resolve some of the tension between religion and sexuality, shared the details of Muslim LGBT+ support groups and I showed a photo of my family and explained life from my children's perspective. No- one batted an eyelid and I have not had one single incident of homophobia towards me.
However, it wasn't plain sailing for the students. They were certainly talking more about LGBT+ life, but it wasn't always kind, especially to the many students who had also come out since the assemblies started. We also had a formal parental complaint, but regardless we went back to it again and again. Our incredible PSHEE lead overhauled our PSHEE and RSE curriculum so that it was fully inclusive. We had a small Pride event, about which some students made disparaging comments: "Why are gay people so bothered about having a party when there are people starving in the world?" Despite this, we kept going – there was no escape from the positive messages, and we made sure there was lots of follow up with negative incidences.
Last Summer I attended our annual school camping trip which coincided with my daughter's birthday. My partner brought the children for the afternoon, along with cake for 80 students who all sang happy birthday to her around the campfire. A colleague remarked: "This shows just how bloody far we've come that no-one bats an eyelid that the DHT's female partner shows up!"
Around 30 students are out to us at school now - there were none in 2012. We are the sole source of support to many whose cultural backgrounds mean they cannot tell their parents yet. We are working with external agencies to provide support in some cases. It is by no means a done deal and we still chip away at isolated incidents of homophobia to change the culture properly. We had Diversity Role Models lined up to come in for two year groups before coronavirus hit and further scheduled assemblies and work with individuals. Staff are fully on board and often ask for guidance on how to explain something or address an issue. We have a number of staff who could be considered LGBT+ champions and students know who to go to for support. I feel it is no longer just me and were I to leave tomorrow it would be ok! We've come a long way!
Joseph Dennis, 2016 ambassador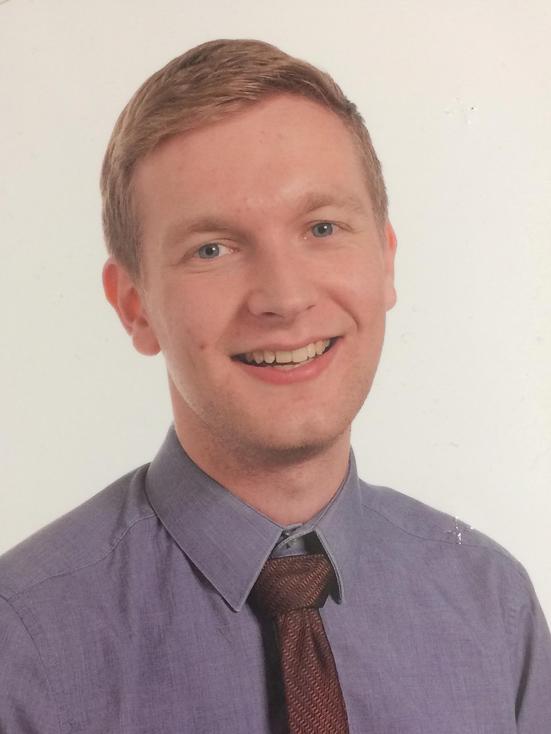 Last year, I learned that several pupils were questioning either their sexuality, genders or both. Our school counsellor also noted this. Therefore, myself and my Head of Year (Susan) decided to attend an afterschool LGBT+ CPD session. I learned how important it is to provide LGBT+ pupils with safe spaces and positive role models. To name a few shocking statistics from the charity Stonewall: 45% suffer with bullying; over 4 in 5 trans young people have self-harmed; 1 in 5 LGB pupils have attempted suicide. Based on this, Susan and I decided to set up the school's first ever LGBT+ club: we named it 'JK Pride.' The club has received great support from the school community – during our first meeting we had over 40 pupils attending, with the canteen even providing us with a buffet, free of charge! Later in the year, they even made us LGBT+ decorated muffins for our Christmas disco!
JK Pride is held weekly and is open for all pupils to join. It is a safe environment where pupils are encouraged to share their experiences and 'coming out' stories. The group are also educated on LGBT+ terminology, issues, history and look at positive role models such as Angela Eagle (MP) and Tom Daley. Most importantly, the group have fun: we have games, watch LGBT+ movies and raise money for various charities of their choosing.
We also hope to hold a school pride event one day, where ideas included: a rainbow non-school uniform day; a pride disco; rainbow lanyards for staff; LGBT+ activities during form time; and bringing in external speakers. In the future we hope to build upon the successes of this group and provide a whole school CPD to staff. The school's personal, social and education (PSE) programme also provides pupils with the knowledge on topics such as gender identity, sexuality, bullying, homophobia and diversity.
My advice for teachers aware of HBT bullying amongst pupils is to deal with it and report it – do not ignore any homophobic slang and do not dismiss it as banter. Teachers must continue to address HBT bullying language or behaviour and educate by issuing appropriate sanctions and provide a restorative justice approach. If you yourself (the teacher) have been subjected to HBT bullying, then again report it to the relevant manager or the board of trustees and seek advice.
For pupils who are being subjected to HBT bullying: please do not suffer in silence. Go to a member of staff in the school or your parent(s) or carer(s) and tell them what is happening and how it makes you feel. Ask your tutor or Head of Year to signpost you to support services and make sure your school deal with the bullying. If you are not happy then say straight away. With 3.6 million people identifying as LGBT, in just the UK, the most important thing to remember is that you are not alone!