It's never too late to change career - just ask our teachers
Thinking of making a career change? Teach First has a long history of hiring teachers who swapped jobs for the classroom, using their unique skills and experience to make a difference.
If your day-to-day has become a little mundane and you're thinking of new endeavours, you aren't the only one.
A recent survey we commissioned found that just under two thirds (64%) of UK employees are open to changing career pathways in the future, with more than four in 10 (42%) saying they would opt for an alternative job that provided greater self-fulfilment and reward.
However, things can't be said the same for those who chose a career in the classroom. Three quarters (73%) of teachers in the UK feel that they're making a positive impact on society, with most (90%) of those singled out being a positive role model as to why.
As Teach First continues to support brilliant individuals to transition into teaching, we caught up with five teachers who share how their career change helped them prepare for the classroom.
Arun Balaraman, science teacher at Saltley Academy in Birmingham (2020 Teach First trainee)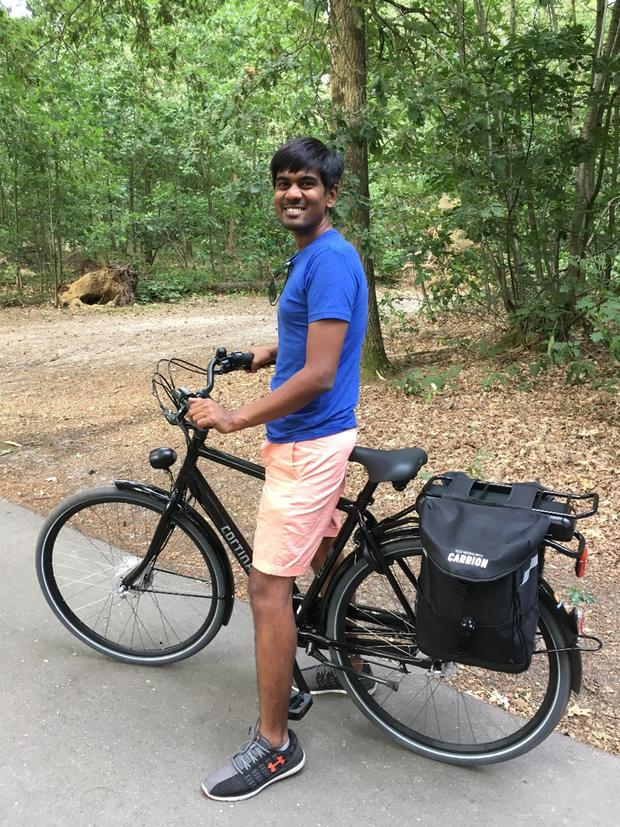 I grew up and studied in India, before working for 11 years in corporate tech, working across the world. Last year, my wife and I relocated to Birmingham, which led me to think about teaching. Having volunteered to teach English to children in low-income communities in India while still in tech, I already knew the importance of a brilliant teacher in communities that need extra support.
Now, a qualified science teacher and completing the Teach First training programme this year, my tech background still comes in handy. I'm able to manage my time well, while my previous leader-ship positions have really helped me get the best out my pupils.
It also helps me to grasp my pupils' interest in STEM and technology - showing them where that can take them. By sharing where my last job led me around the world, and my different responsibilities, my pupils - especially those from Asian communities like me - can see themselves achieving things that they didn't know was a possibility.
Katy Youngman, Year 3 teacher at Cobholm Primary Academy in Great Yarmouth (2020 Teach First trainee)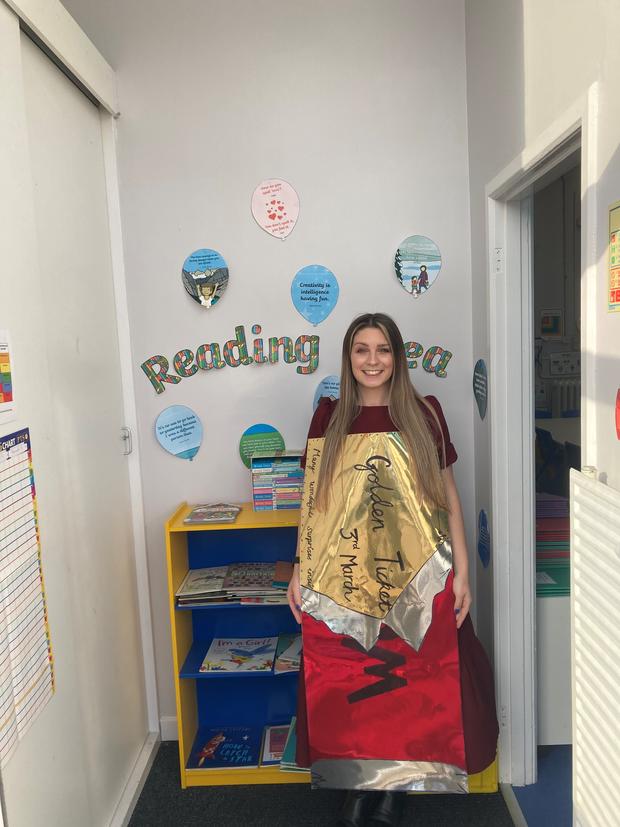 After seven years working in fashion - ending up as a womenswear production manager, I fell out of love with the industry and wanted change. I'd always thought about teaching and soon found the Teach First training programme, which allowed me to train while earning a salary and help ensure young people get a great education - no matter their postcode.
Now almost two years in and I can safely say that my previous work experience has really helped me develop as a teacher. My organisation and time management skills help when juggling lots of things efficiently. Knowing how to draw and make clothes also comes in handy in art class or on World Book Day. Although, if you'd told me at 21 that I'd one day be using my degree to make a giant golden ticket from Charlie and the Chocolate Factory or creating classroom displays, I probably would have laughed at you.
I absolutely love teaching and while it can be a challenge I have no regrets switching careers. I'm excited to see where my experience can take me in education, and look forward to continuing to support young people in their next steps.
Joe Hull, Head of Year 11 at Dean Trust Ardwick in Manchester (2015 Teach First ambassador)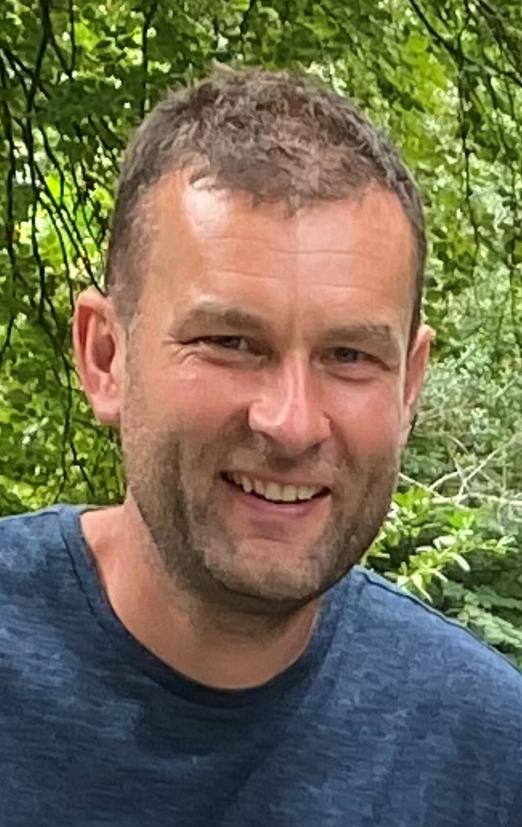 Before teaching, I was a police officer for 12 years with the Greater Manchester Police, working within the Crime Investigation Department. I spent several years investigating homicides and serious offences across Greater Manchester, reaching the rank of Detective Sergeant. Although I'd actually thought about teaching earlier on in my career, I couldn't initially find a training route that suited me and the commitments I had at that time.
While in my early 30s and with itchy feet in the police, I discovered Teach First. Their programme enabled me to make an impact from the get-go, by teaching as I trained, and still financially support my family.
Now almost another decade on, I'm Head of Year 11 at a Manchester school and I can still see a lot of cross over from my policing days. Good communication and team work is vital within a school, while in my English lessons, I'm trying to teach my students how language in all forms plays a key role in society. My time in the police force has given me a different perspective on teaching and I have no regrets in deciding to switch to teaching, I only wish I'd done it earlier.
Rebecca Myers, English teacher at St Bernard's Catholic High School, Barrow in Cumbria (2020 Teach First trainee)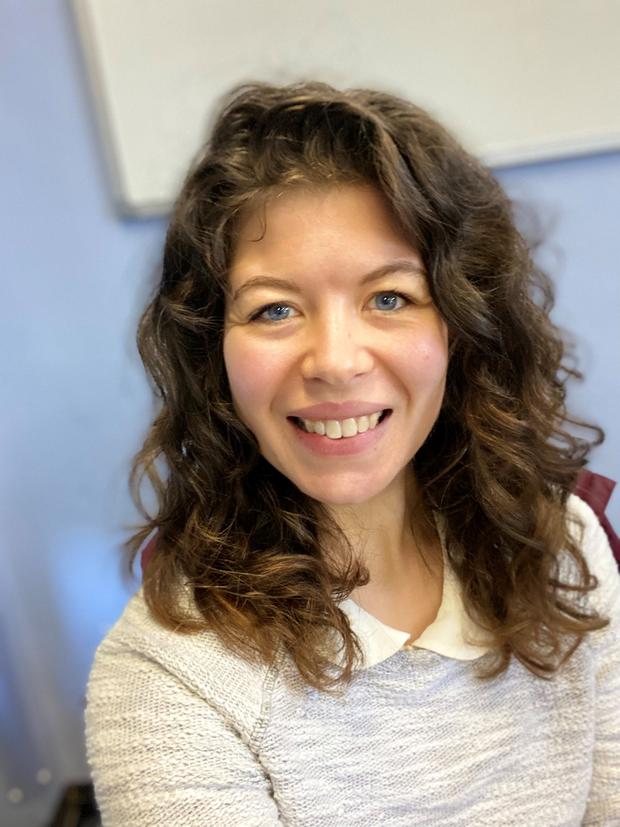 Before training to teach I was an NHS Healthcare Assistant. I'd worked in care since uni and although I liked the idea of teaching, the thought of standing in front of a class of thirty teenagers terrified me. Later, I found that confidence after a really bad day at work, which involved having to resuscitate one of my patients, who collapsed. Dealing with an emergency like that, made me realise that I could cope with anything life threw at me.
So, I looked into teaching again and found the Teach First training programme, which really aligned with my values. While I have two young children and of course want them to have a great education, I was also aware of the big wealth disparity in our area, which can really effect young people - so I wanted to help support them.
Now almost two years teaching English, I'm still surprised at how beneficial my NHS years have been. I treat my slightly difficult pupils with the same kindness and patience as I would with my difficult patients and feel confident inspiring them to think about careers in the NHS by sharing my experiences. Teaching is one of those rare jobs that gives you a reason for being. It's amazing to see my pupils' sparks every day, and knowing that I'm being paid to do something I love!
Myles Preston, Assistant Headteacher at Harris Academy in Croydon (2018 Teach First ambassador)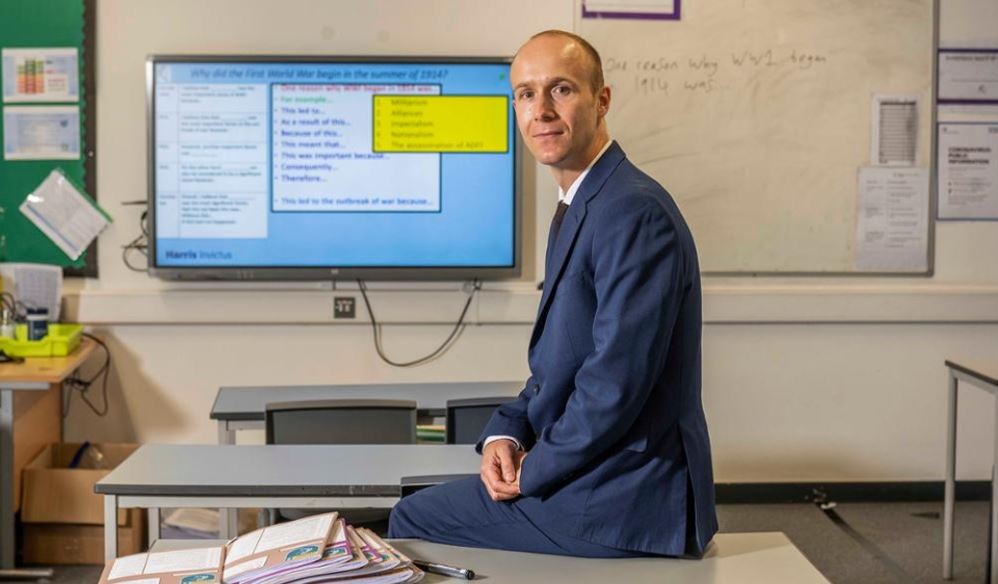 I always loved the idea of teaching, so applied for the Teach First training programme back in 2008, fresh out of university. I sadly didn't get accepted, so I went on to do a graduate role elsewhere and eventually became a commercial lawyer at a top-50 law firm. While I loved my time as a lawyer, I couldn't shake the feeling of wanting to teach, and eventually reapplied to Teach First and got onto their training programme in 2016.
Now six years on I'm an Assistant Principal within the same Multi-Academy Trust I joined as a trainee, and plan to become a Principal. I'm still using so many of the skills I developed in law, from negotiating with students, staff, and parents, to managing my time and staying organised while spinning multiple plates. I even still use my old contacts to run a law work experience programme for the sixth formers across our trust - which we're looking to relaunch now that COVID restrictions have subsided.
I absolutely love what I do now, and do not regret making the change whatsoever. The soft skills you gain from working in a previous career are so helpful when teaching. Looking back, I don't think I personally would have been as an effective teacher if I'd started back in 2008. I needed that previous experience to develop and prepare myself for the classroom.
Feeling inspired? Why not look into applying for this year's Training Programme! Applications close Thursday 5 May.