I know that teaching computing is making a difference
Adrienne joined the Teach First Training Programme in 2017, unsure if teaching would be right for her. She's now Head of Computing at Bolder Academy and has self-published a book to support pupils and other Computing teachers during lockdown.
I didn't know if teaching would be for me. I chose the programme for its leadership elements and because it was recommended by one of my university professors. I was interested in exploring what teaching would be like and, because the two-year programme is so well recognised with other organisations, I thought if I didn't like teaching, those two years wouldn't be a waste.

Obviously, I ended up loving teaching.
I didn't do a degree in Computing, but I had my A-level as a starting point
When I applied, I didn't specify what subject I wanted to teach but because I did IT at A-Level and it's so in demand, that's where I ended up. I feel lucky to teach it because it's such an interesting subject. I had to upskill quickly but, in hindsight, it was the best thing for me because it meant I learnt everything really fast and I'm now very confident with the course.
Creating a resource to support pupils and teachers in lockdown
When the first lockdown started, I wanted to support my pupils in a way that was both fun and accessible. I had the idea to create a booklet with computing riddles and poems, going through content we'd already covered in class.

People on the Facebook networking pages for Computing were asking for resources so I ended up sharing it online, but it spiralled out a lot further than I thought it would, reaching about 15,000 views and downloads.

We had a lot more time off school than expected so I ended up working with my sister, who illustrated the booklet, to add more content. And then I self-published my book, Teaching Computing with Poems and Riddles, on Amazon. In it, I use creative ways to help make computing concepts that can seem intimidating more accessible.

It's lovely to have the published book for any of my pupils who have fallen behind or are new to my class, it's a good way to get them up to speed quickly. They can read through it at their own pace and know exactly what the class have done up until now.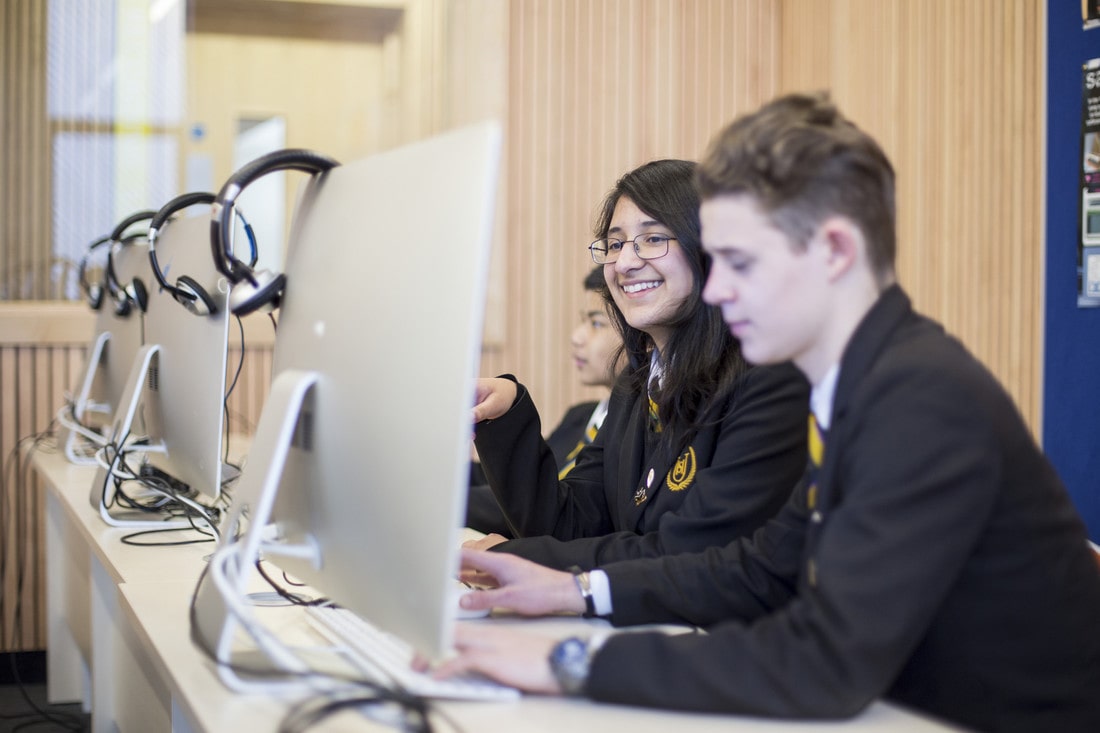 Changing the outcome for girls in STEM
I definitely think that gender is a barrier for girls pursuing STEM subjects. I saw this in action near the start of my time in the classroom. I did a survey of all the pupils in my class, asking them questions around whether they liked Computing, whether they would look into it as a career and if they could name a female Computing pioneer. No one could name a female pioneer and so many of the girls weren't interested in taking their Computing education further.

I knew I had a part to play in turning this around. After doing the survey, I worked to encourage more girls to think about Computing as a viable option for them. I put my time into teaching in a way that increased their confidence in Computing classes. We completed a big project on prominent female pioneers including Ada Lovelace and Grace Hopper.

I was pleased to see that by the next year, a lot of these girls chose to continue with Computing as one of their GCSE options. I know that the effort teachers make in the classroom makes waves in their student's futures.

I think it's definitely made a difference for these girls, having a female Computing teacher, someone who's there to really encourage them to go into Computing.
Passing on my passion for computing to the students
Maybe it's cliché but my favourite part of teaching is the relationships you build with the pupils. It's knowing that you've created something they've enjoyed, something they've learned from. Sharing your passion and seeing them become passionate about it is so great to see. It makes me feel really proud.

When a pupil sends you a message telling you they now understand something they never had before, it feels like you're really helping. It's nice to know you've made a difference and that's what teaching computing does.

Find out how you can make a difference like Adrienne and step into the classroom as a computing teacher with support from Teach First and Amazon.

Not only will you get all the brilliant benefits of the Training Programme, you'll also have additional support from Amazon for your training and development. This includes an 'Amazon Techspert' (a mentor who will be on hand to provide industry advice and support), an Amazon gift box including an Echo, and the opportunity to apply for an exclusive Amazon Insight scheme.