Changing lives as a Teach for All alumnus
Could you embark on a teaching adventure abroad? Here, 2013 Teach First ambassador Simona talks about her journey with the Teach for All network.
On a rainy October day...
I'm drinking a cup of tea from a mug with bright bold letters and colourful stars: Thank you, teacher. Never would I have imagined that this quite cheesy mug I received as a leaving present would bring back so many fond memories hundreds of miles from home.
My Teach First journey began in 2013 at a school in South London, teaching Business and Economics to 220 students; I recall their exact number as I wrote each student a Christmas card that year. One of the best and equally tough things about my subject area was that I taught older students - key stage 4 and 5 and therefore had multiple exam classes from my first year of teaching. Taking a step back, I reflect now on the level of responsibility and trust both Teach First and the schools place on trainee teachers and also the hard work and dedication that comes with it.
Teaching in Romania and Portugal
After finishing the Teach First programme I was searching for an opportunity to have an ever-greater impact in the education sector, so I decided to work for six months at Teach for Romania, a Teach for All network partner. My role as Curriculum Development Manager for the Summer Institute at Teach for Romania allowed me to use my skills and expertise gained the UK and work with the 45 initial trainee teachers at the beginning of their leadership journeys. Being part of the Teach for All community is a great opportunity available for all Teach First Alumni and I wholeheartedly recommend you connect with other teachers and country programmes and see how you can get involved.
Working with teachers has been my focus and passion since I left the classroom. So, this summer, I embarked on a new adventure, working with the first generation of trainee teachers with Teach for Portugal, a challenge as I do not speak Portuguese! This experience reaffirmed my belief that teachers change lives, especially in underprivileged communities. I cannot imagine a better way of spending your summer than being surrounded by a new generation of trainee teachers, excited and nervous, about to embark on a programme that certainly changed my life.
I am already planning my next adventure, looking at the 50 dots on the Teach for All network map, armed only with my teachers' mug that I never leave behind. What are you doing next summer?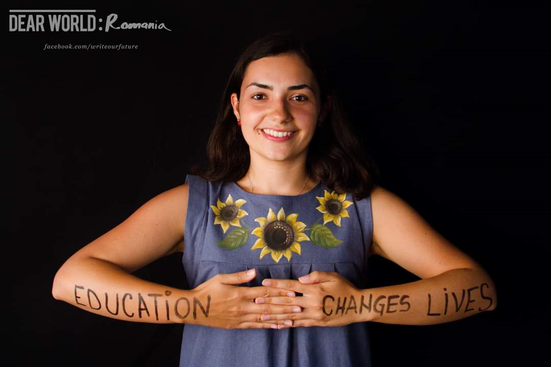 What is Teach for All?
Around the world, Teach for All network partners are developing leadership in classrooms and communities to ensure all children can fulfil their potential, just like the ones Simona worked with in Portugal and Romania. Join the Teach for All global network and get involved in helping children globally fulfil their potential.