From Teach First pupil to Teach First teacher
Teach First's Training Programme can be just one step in an incredible personal transformation. One former pupil at a Teach First school shares her story.
How do you go from being a teenager who hates English to a school's deputy head of English department in less than ten years? Teach First teacher Laurell Milton has done just that, and is now teaching pupils in the same corner of south London in which she grew up...
"I always thought I hated English. It wasn't until after my GCSEs that, with the help of some great teaching and a Teach First mentor, I realised how English is relevant to so many different subjects and I ended up studying History and Literature at the University of Essex.
As I approached graduation, joining Teach First's training programme to help other young people fulfil their potential seemed like the natural next step, and I started as a trainee English teacher at Harris Academy Peckham in 2014.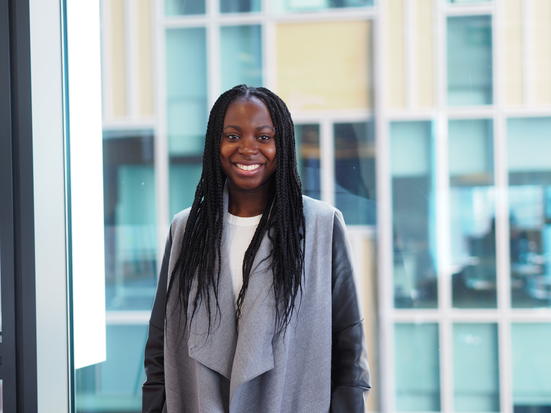 It's undoubtedly the most challenging thing I've ever done, but I love the pace of the work, I've developed so many skills and I am never, ever bored.
Loads of my pupils still can't believe I grew up in Peckham, just like them.
Loads of my pupils still can't believe I grew up in Peckham, just like them. They've grown up thinking that the options open to them after school must be limited; after all, you don't hear successful professionals speaking Jamaican Patois. I try and help them to understand how they can apply their experiences and talents to a whole range of future education and career options; after all, that's what I had to do. So having this shared experience has really helped me to help them."